Deep In The Heart Of A Texan
The Texas Story Project.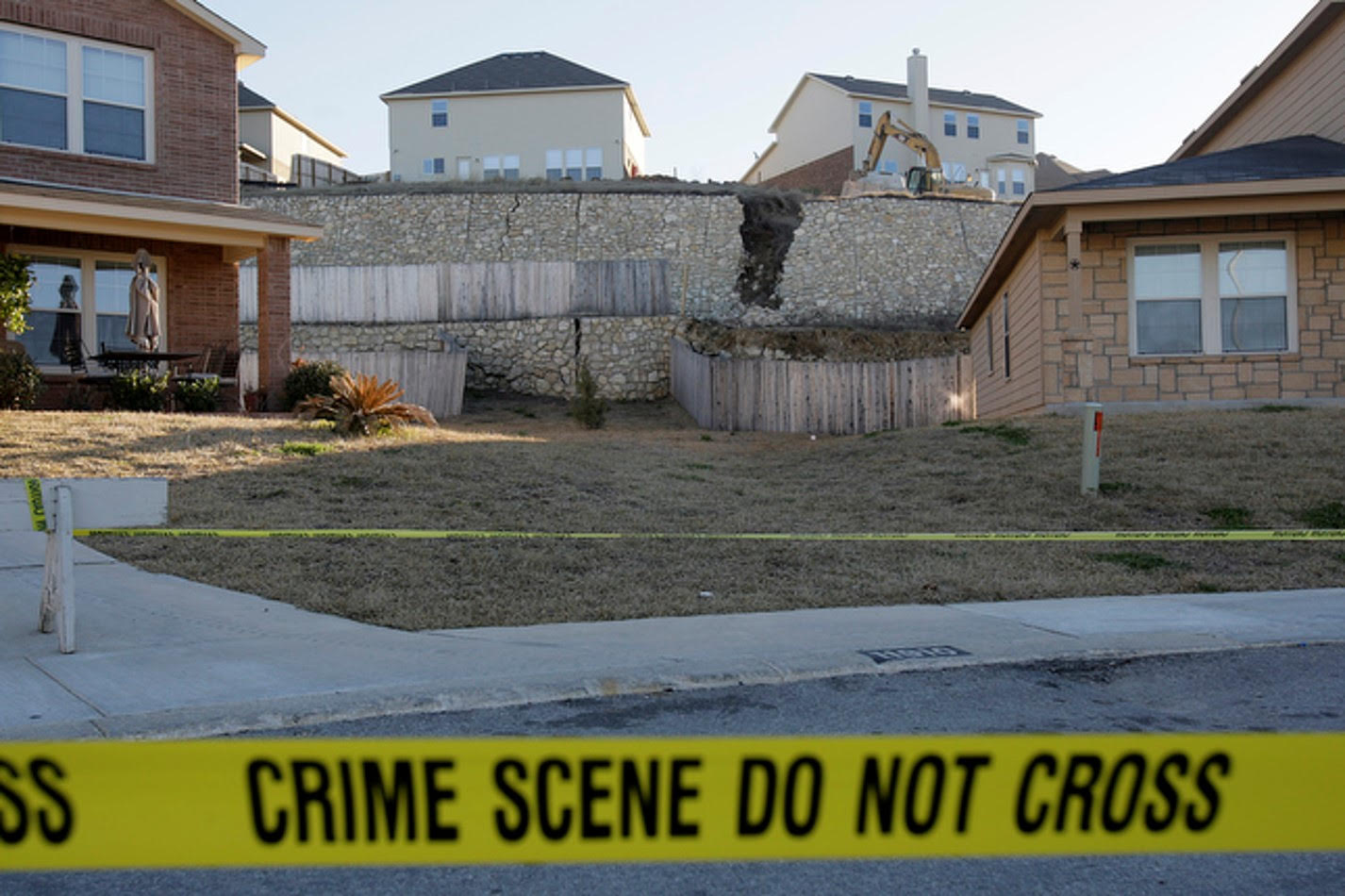 The retaining wall collapse in Rivermist devastated homeowners whose homes were affected and over 90 residents were evacuated as nearby homes were deemed unsafe.
When I asked my mom, what experience summed up her life here in Texas, she immediately told me about the time that we were evacuated from our home. She went on to explain.
My family immigrated from India, when my sister and I were just 2 years old. Although I am sure that every immigrant family has their own story of how Texas has changed their lives, my parents have overcome obstacles to become successful in their fields and on their way have discovered what it means to be a Texan. When I asked my mother if there was a specific experience that opened her eyes to the culture and big heart of Texans, boy did she have a lot to say.
As I began talking to my mother to try and delve deeper into my parents' Texas story, my mom began describing how afraid she was to be moving to a new place with a new culture.
"The decision of moving from India to Texas was scary and uncertain, since I had to learn a whole new culture…the Western culture and way of living. But coming into Texas never made me feel like I had just moved here. You know… can you imagine how scary it was…It was scary to move from the other side of the globe to Texas, but the first day of my work itself made me feel like I belonged."
During her time in India, my mom moved around because of her work. She remembered feeling isolated for a long while before she got adjusted to the fast-paced lifestyle that living in Delhi (a city in India) had required. She recalled, "It was even easier than when I moved to Delhi from southern India." She remembered the kindness of the new people she met here and felt that she "adjusted much easier and that there was always a smile on the face of people I met as if I had been here my whole life."
She then described the happiness she felt when we were eventually able to afford a house through the hard-earned savings that my mother and father had saved up. However, she remembered the first time she felt our safety was threatened here. As I urged her to share more she began to describe the details of an incident in our neighborhood where the retaining wall holding up the hills section of the neighborhood was collapsing. This wall provided the major infrastructure for many of the houses overlooking the hill.
"After a quiet night of sleep, we had a visit from the police. They advised us to immediately evacuate and take shelter somewhere else. We had to leave our home and that day I felt more uncertain than when I first moved here. When we came to know what happened through the news and city of San Antonio representatives, the community came together. People opened their own homes to people who were being evacuated."
"We weren't citizens yet, but the respect and dignity that everyone showed us really made me love Texas and Texans so much more." Being evacuated from our home revealed what is deep in the heart of a Texan: compassion and respect for the dignity of others. This is what my mother found out over the past eighteen years of residing here.
---
Cherubina is a sophomore biology major studying at St. Mary's University. Originally from Chennai, India she moved to the US as a toddler with her family. She is pursuing a career in medicine to specialize in orthopedic surgery. She has participated in multiple research endeavors. She's had an abstract accepted in ASN conference and presented her research at a national conference (KUH conference). She is currently a part of Dr. Muniswamy's lab at UT Health San Antonio. She would like to thank all of her research mentors and Dr. Lynch for mentoring her in the field of orthopedic surgery through shadowing and observation.
Posted March 11, 2020
Join 4 others and favorite this
TAGGED WITH: St. Mary's University, stmarytx.edu, Immigration - 21st Century

Read stories from people across Texas
Browse All Stories