Leaving Carrizo Springs
The Texas Story Project.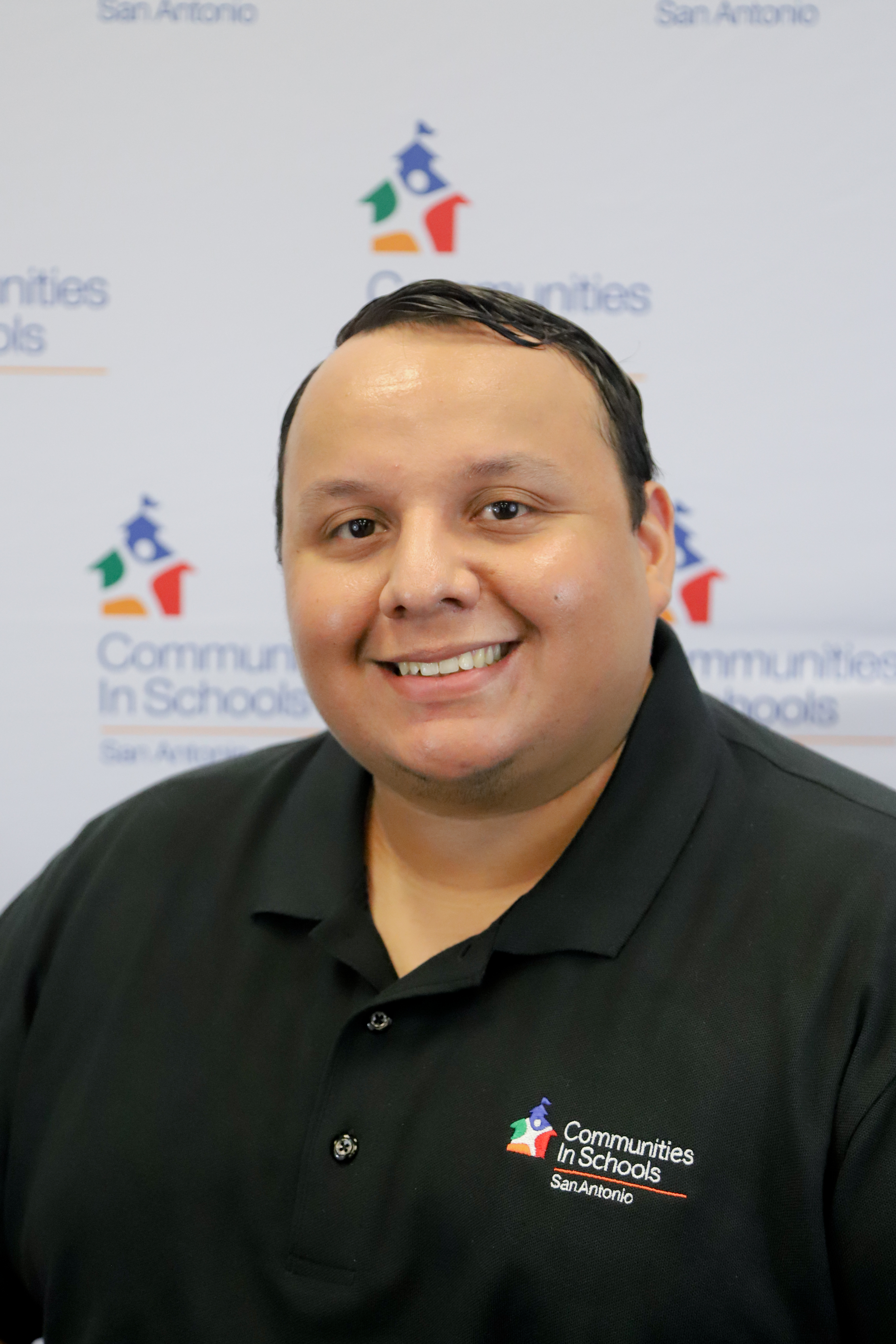 Juan Martinez - Communities in Schools Site Coordinator at Memorial High School - San Antonio, Texas
At first sight, most people would assume Juan Martinez is a nerdy high school teacher who doesn't fit in at Memorial High School. They would be partially right. Martinez is a Communities in Schools site coordinator at Memorial. His job consists of providing social services to students in need, as well as facilitating counseling groups, one-on-one sessions, and weekly check-ins with his targeted "at risk" students.
Growing up in Carrizo Springs, Texas, "a very dusty bland place where everyone is in everyone's business," Martinez had always dreamed of moving far away from home. While in high school, Martinez participated in many different musically-inclined clubs like glee club, concert band, and jazz club. The different musically engaging communities provided an escape for him, instead of going home after a long day of school, he got to hang out with friends, put on concerts, and travel to nearby cities for competitions. Martinez felt very accepted in Carrizo Springs, but he knew he wanted more.
Martinez had visited St. Mary's University before, while dropping off an old family friend, and he was completely infatuated. It was everything that Carrizo Springs wasn't, something new and exciting.
"Everything was so tall and clean on campus and the trees were green. It was just so different from my hometown. I knew I immediately wanted in. This was going to be my school."
Although Martinez's parents were completely against the idea of him moving hours away from home to a new city, Martinez still applied to St. Mary's University. When acceptance letters came back, his family was excited to learn that Martinez had been accepted into Eagle Pass Community college, his parents' first choice, and Texas A&M Laredo, Martinez's second choice. Martinez also told his parents about his acceptance into St. Mary's, something he had kept from them until that moment.
"My parents were proud of me. They had a smart young son who was accepted to multiple universities but at the same time we all knew that I wasn't going to be able to go to St. Mary's. The finances were too much and my parents said moving away wasn't an option."
Although Martinez had a positive experience throughout his four years at Texas A&M, he still yearned to attend St. Mary's. After graduating with a bachelor's degree in psychology, Martinez decided he wanted to further his education and pursue a master's degree in counseling. He would finally be able to attend his dream school, St Mary's University.
After being accepted into St. Mary's Master's program, Martinez was still hesitant to share the news with his parents, he feared they would still want him to stay home even four years later. Martinez remembered one of his senior assemblies where the speaker enforced making your own path for the future. Martinez recalled the speaker saying,
"This is your future. At work or at school. You do what you want to do, not what your parents want, not what your teachers want. This is about you, so you make the call."
After remembering this inspirational statement, Martinez decided to follow the speaker's advice. He knew he wanted to go to St. Mary's, he knew he wanted to leave Carrizo Springs, and he knew he would regret it if he didn't go. "I decided to pack up and go before anybody could stop me," he said.
In August of 2015 Martinez officially said goodbye to Carrizo Springs and made his big move to San Antonio to pursue his Master's Degree at St. Mary's University. Martinez decided to continue in the psychology path and focus on counseling. The time Martinez spent at St. Mary's wasn't anything like he expected, but everything he ever wanted.
Juan Martinez currently works at Memorial High School as a CIS site coordinator. Although he never planned to work at Memorial, Martinez says, "It's been challenging, but I think I needed this. It was a push in the right direction. And now I love this job. I look forward to getting up and coming to school to talk to all my students and I feel like some of them look forward to seeing me."
---
Isabella De Paolo is a student at St. Mary's University majoring in Psychology and minoring in Spanish. She previously worked for City Year an AmeriCorps working in a middle school on San Antonio's south side tutoring and mentoring students. Isabella hopes to one day be able to give back to her community and continue supporting children's education.
Posted March 03, 2020
TAGGED WITH: St. Mary's University, stmarytx.edu

Read stories from people across Texas
Browse All Stories