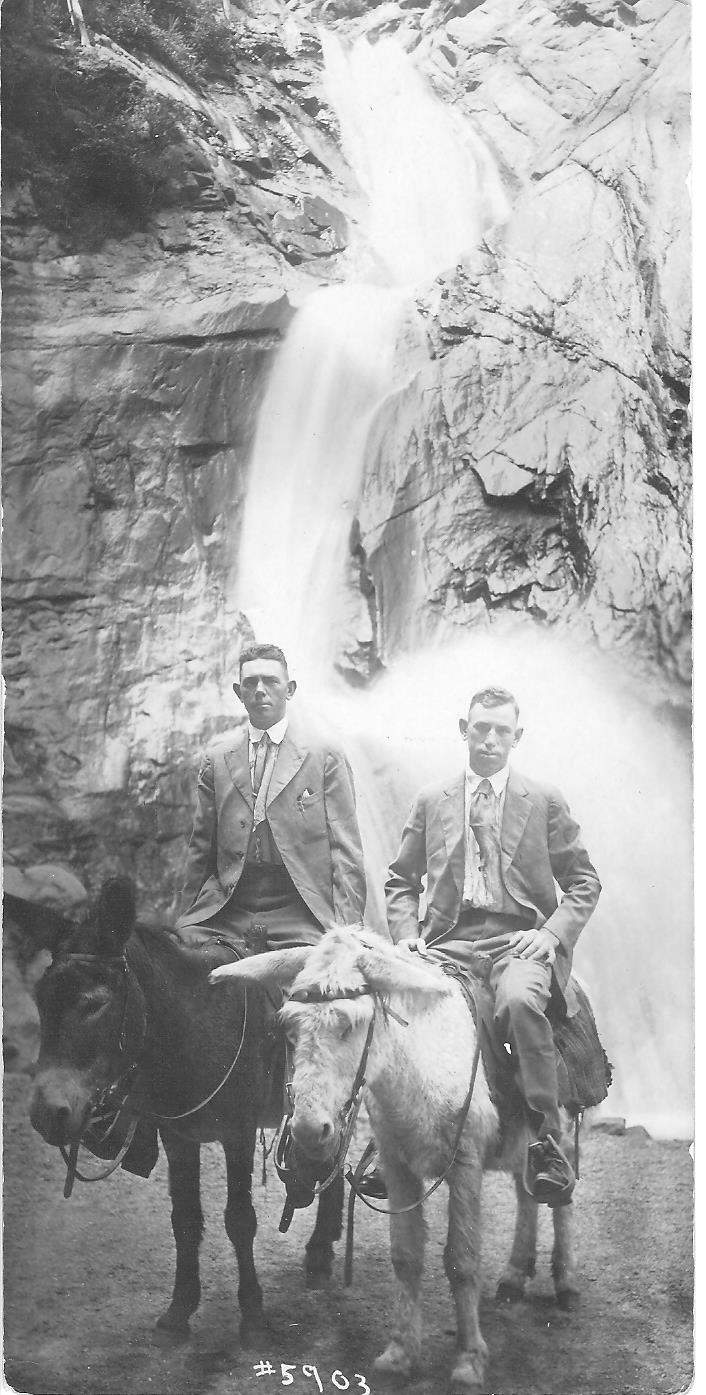 Beacher and Hosea Luscombe in Colorado
In about 1920, my grandfather Hosea Luscombe and his brother Beacher traveled from Collin County, Texas to see the sites around Colorado Springs. They drove to Colorado in a Model A and rented these burros while on their trip.
When the Luscombe brothers returned from this trip, they bought 60 acres of land from their maternal grandparents and began farming. At that time, farm machinery was powered by mules, horses, and oxen and was labor intensive. When they retired from farming in the mid-1970s, they were using 160-horsepower tractors. They gathered their first cotton crop by hand and their last with an Allis Chalmers harvester.

Beacher and Hosea accumulated about 420 acres during their farming careers in the midst of the Great Depression and World War II. Their farm was just north of the earliest Collin County settlement known as Highland. My family continues to live on and farm Beacher and Hosea's land.

Sam Luscombe is the grandson of Hosea Luscombe and lives in Collin County.
Posted August 07, 2014
Join 4 others and favorite this
TAGGED WITH: African-American Civil Rights Movement, Racism, African-American Experience

Read stories from people across Texas
Browse All Stories