An Orphan, A Slave, An American Dream, and A Father
The Texas Story Project.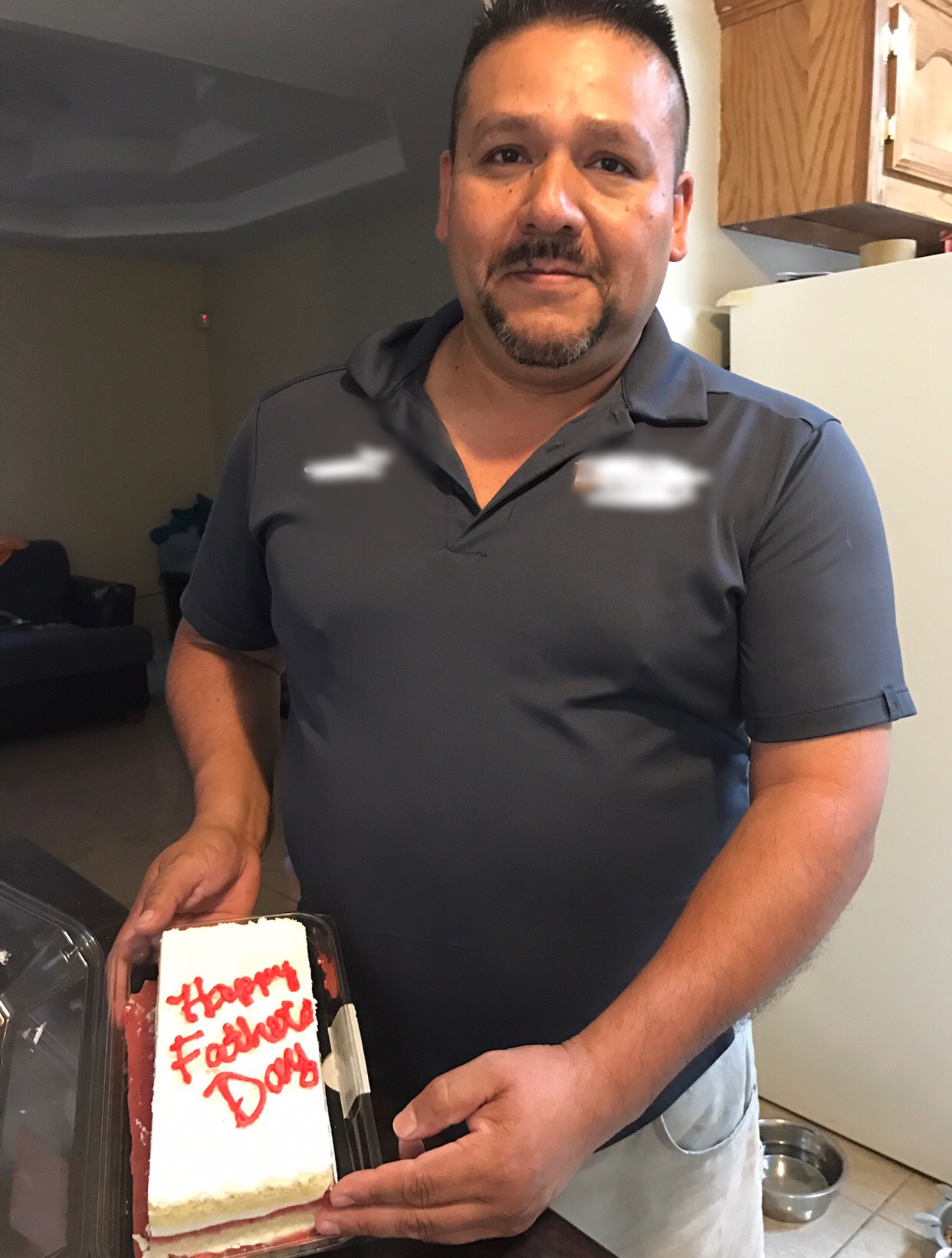 From Sonzacate Sonsonate, El Salvador in Central America all the way to Mission, Texas in the United States of America, Jaime Hernandez traveled- alone, scared, but hopeful. The journey was long and dangerous, but the chance at living a better life was more than worth it.
Jaime Esteban Hernandez, a Salvador native was born February 19, 1971—his life from the moment he was born was difficult and oppressing. At the young age of two he lost his father to the seasonal influenza, because of the bad healthcare system of the developing country. At the age of five he lost his last living parent, his mother— no one ever told him why his mother passed away, but he recalls going to her funeral with his grandparents not understanding why. From then to the age of ten, he was raised by his grandparents until his grandmother also passed.
Left as an orphan, alone in the world until a woman by the name "Mama Luz" took him in. But Mama Luz was no savior nor angel. She took him in for her own personal gain, she used him like a slave and treated as one too. "She would feed all her children first, once they had eaten, and gone for seconds—then I could eat. I ate the left overs, the parts nobody wanted. She gave her children hot coffee with cream and sugar and gave be cold black coffee. She beat me and made me drop out of school, she was horrible," said Hernandez.
In 1988 at the age of seventeen, Hernandez joined the Salvadoran military in hopes of doing something with his life and leaving behind Mama Luz. During this time the Salvadoran civil war was in full chaos. He quickly realized that he did not want to be in the military nor was this the life he wanted. About after ten months of being in the Salvadoran army, he was able to get out with the help of a friend ranked high in the battalion.
By this age, Hernandez knew that he would never be able to have a good life in his poverty- ridden country and after much media influence, he decided to follow the American Dream. "In El Salvador they don't have jobs for the people. There is no foundation for the people. I had to look for a better life," said Hernandez. The journey to the United States was going to be one of the most difficult expeditions of his life but he knew it was worth it.
After getting a passport and requesting a visa to enter Guatemala from El Salvador, he crossed the border from Guatemala to Mexico illegally via train to arrive at Veracruz, Mexico. From Veracruz, Mexico he traveled north again by train to the city of Reynosa in Tamaulipas, Mexico. After reaching this border city, he crossed the Rio Grande River that ran alongside the Anzalduas Park in Mission, Texas to get into the United Stated illegally. The week-long voyage was dangerous because at any given moment he could have been caught and sent back to his country, arrested, or worse—killed. "I was scared, we had very little water and no food and we had to be mindful of our accents and our dialect in the train. Some people were caught because the law enforcement could distinguish the different slang, I even saw a man murdered at one of our train stops because he got caught and tried to escape. I remember praying and trying my hardest to blend in. I know it was wrong and illegal, but I needed a chance of a better life because in my country I would not have amounted to anything.", he said tearing up as the memories resurfaced.
After entering the United States through the state of Texas, he decided it was where he would stay. Most Salvadorans travel to California or even New York, in fact according to the Migration Policy Institute, "More than half of all Salvadoran immigrants resided in just two states, California and New York, although they are also concentrated in Texas, Maryland, Virginia, and the District of Columbia."[1] "After arriving to Texas I struggled with finding a job at first but then got a job at a ranch in Mission, Texas" says Hernandez, " I took care of the chickens and horses," he continued. In 1990, Hernandez was caught being an illegal immigrant and deported back to El Salvador, but by October of 1991 he had taken the same dangerous journey again and returned to Texas again illegally.
In 1991, Hernandez met a woman by the name of Enedelia Garcia and after a few months of dating, Hernandez proposed and later married Garcia in 1993. Hernandez and Garcia had their first child in July 1993, David Jesus Hernandez. In January 1995, they had their second child, Esteban (Steve) Hernandez, and in August 1999 they had their last child, Samantha (Sam) Hernandez. "Becoming a father was always a dream of mine because mine died when I was still so young. Becoming a father has been my favorite memory and greatest achievement. I wouldn't trade it for the world. I love being a father. Even in the good, bad, or ugly, being a father has never been something I regretted. I think if I had not left my country and come to Texas, I would've never have had children." After his daughter, Sam, was born he received his residency and was pardoned for entering Texas illegally and has since been a legal resident of Texas and the United States.
Hernandez and Garcia's marriage ended in January 2018. After 25 years of marriage, they filed for divorce citing irreconcilable differences. "Even though the marriage didn't work, I thank her for giving me my children and helping me become a U.S resident. Without her, my time here in Texas would've never been the same. I loved her very much but sometimes it just isn't enough to sustain a marriage," said Hernandez.
Hernandez chose to stay in Texas for his family and because the Texas climate reminded him of his home back in El Salvador. Living in a border town in the Rio Grande Valley of Texas, Spanish was a predominant language and helped his transition from his country. "Texas just felt like home. When I got here, I knew I made the right choice. I knew that I would be okay."
Now, Hernandez works for the State of Texas, in a Texas university and lives with his daughter and their family dog. "I came to this state, chasing the American Dream because I wanted a better life. I think if I had stayed in my country, I would be dead by now. I had nothing, I was nothing, I was a poor orphan treated like a slave, but here I made a name and life for myself. I made a family and became a father. I'm happy, I'm so happy I did what I did and came to Texas," Hernandez finished.
---
Samantha Hernandez, a freshman at St Mary's University, is a dog-lover, activist, and daughter of an immigrant. In this article, she tells the story of her father, whom she loves the most above all.
Posted April 05, 2018
Join 30 others and favorite this
TAGGED WITH: St. Mary's University, stmarytx.edu

Read stories from people across Texas
Browse All Stories