A Pot That Fed a Sawmill
The Texas Story Project.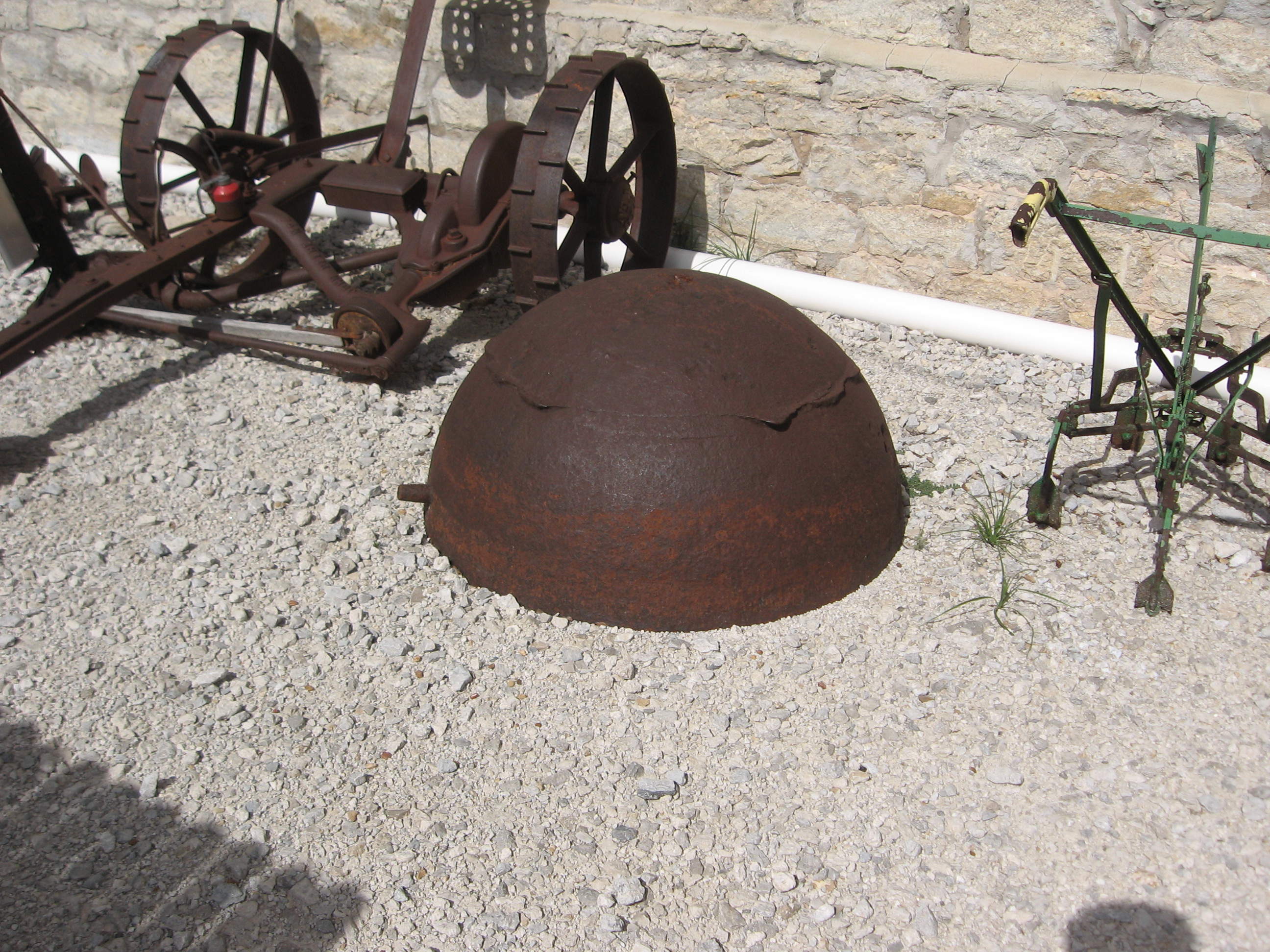 Cast iron cooking pot
Rosalie Mann Gregg carries more Wise County history in her mind than I can possibly ever comprehend. She's headed up our Wise County Heritage Museum since it opened in the mid-1960s, served as chairperson for our Wise County Historical Commission for forty-seven years, and is descended from pioneer families who settled the area.
One day at the museum, I was working with volunteers to move a large, half-round cast iron ball. Rosalie, of course, knew its story. It was not half of a wrecking ball, but the pot used to cook meals for the federal troops who operated the former government sawmill on Sandy Creek. This spurred me to do some research on the subject. I learned that just after the Civil War, in about 1867, the federal government sent a company of cavalry soldiers to Wise County to build a stream- powered sawmill on the Sandy Creek tributary of the West Fork of the Trinity River. The site, called Slab Town, was partway between the present-day towns of Alvord and Chico.
The Glass family, and other descendants of the families who lived along Sandy Creek, donated the cooking pot to the Wise County Heritage Museum. C. V. Terrell, the author of The Terrells: 85 Years Texas from Indians to Atomic Bomb, wrote that his father boarded with the Glass family while running a supply store near the mill. Terrell noted that some of the lumber milled there was hauled overland to Bridgeport to build a toll bridge over the West Fork of the Trinity River. With the bridge in place, lumber was then hauled on to Jacksboro to help build Fort Richardson, where troops were stationed to assist in controlling the American Indian raids in the surrounding frontier area.

One of the most atrocious of these attacks was on the family of sawmill worker Bean Russell and is recounted in Cliff D. Cates' Pioneer History of Wise County. Russell returned home from work one evening to find his mother and three younger siblings had been brutally murdered by a large band of raiding American Indians. Such was life on the wild frontier.

The mill was only in operation for a few years. The troops were transferred to the new fort and there is little to nothing left, other than the cooking pot, to show that it ever existed.

Kerry Clower is the president of the Wise County Historical Society, Inc. and a chairperson for the Wise County Historical Commission.
Posted July 28, 2014

Read stories from people across Texas
Browse All Stories