How Did My Dream Become a Reality?
The Texas Story Project.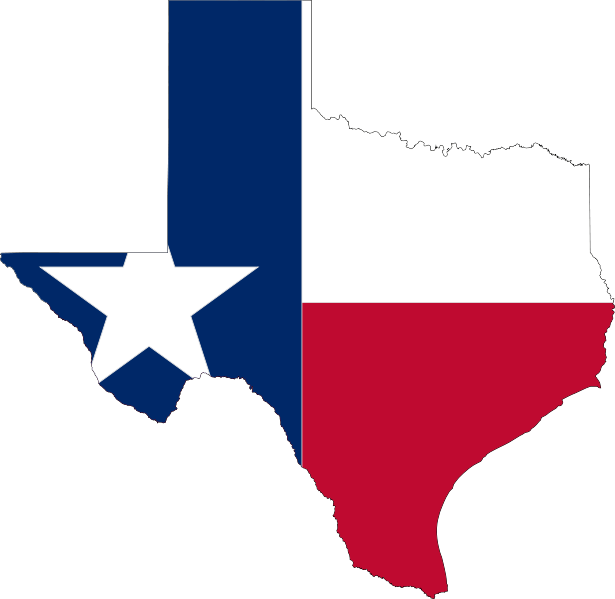 Illustration of the state of Texas superimposed on the Texas state flag.
It is Saturday, Aug 20, 2016 at 4:00PM and I am here with my father at George Bush Intercontinental Airport in Houston, Texas, U.S. for the first time. It is my first day at Texas. The plane has just landed and my father, myself, and the other passengers are ready to get out of the plane. We disembark and finish immigration procedures after waiting in a long line for more than an hour and a half. There are many people from different parts of the world, from west and east, Asians, Europeans, and Middle Easterners. It was a long trip, however, my happiness overwhelms the fatigue of this journey and I'm happy and excited to start a new life in a country that is far away from my country.
My name is Zainab and I was born and raised in Saudi Arabia. When I was in high school, it was always my dream to study abroad in America. I encountered many people who told me I could not do it and that it is hard, especially for women, to achieve this dream, however, I did it. It was never easy to achieve my dream and I passed through many difficulties before coming to Texas. I had many challenges facing me but these events did not prevent me from achieving my goal because I fought and did not give up. I always try to challenge myself by being successful in what is hard to achieve because if it is easy, everyone would do it. After graduation from high school, I applied for a scholarship from my government and I was accepted. I did not listen to negative people around me and did not let them affect me badly.
Back to Aug 20, 2016. After finishing immigration procedures, my father and I went to pick up our baggage. There were my sister and my brother-in-law waiting for us next to the gate. They welcomed us and we left the plane together. "Wow, the weather is hot, isn't it?" I said. "It is much cooler than the weather back home" my father replied. The temperature was 88 Fahrenheit in Houston, Texas while it was 113 Fahrenheit in Dammam, Saudi Arabia. On our way to our apartment, I felt a lot of mixed feelings. I was excited, happy, tired, and scared at the same time. After arriving home, I took a shower and then I slept.
There are a lot of things that make Texas special to me. First of all, when I came to the United states I had a culture shock because there are many differences in cultures and traditions between Texas and back home like clothing style, time zone, and food. Coming to Texas has many advantages for me because it helps me to know more about American cultures. When I interact with Texana, I learn new information about their cultures and traditions and they also learn about my culture. Language was the first problem I had when I came to Texas because English was not my first language, however, people in Texas are very nice and they had the patience to listen to me and they encouraged me to improve my English.
When I went back home in June of 2017 during summer break the humidity was high and the temperature was 118 Fahrenheit. I immediately told my father "You were right. The weather in Texas is nothing compared to here, and it is not August yet." Because of moving to Texas to study I became more independent. I learned to do my own things without asking my parents and my husband to help me. I learned how to cook myself and also I got my driving license.
---
Zainab Alali is an international student from Saudi Arabia whose majoring in Biochemistry as a pre-med candidate at St. Mary's University.
Posted March 22, 2018
Join 14 others and favorite this
TAGGED WITH: St. Mary's University, stmarytx.edu

Read stories from people across Texas
Browse All Stories