Cookie Stamp of German Settlers in Texas
19th century baking tool used to design simple treats
Print Page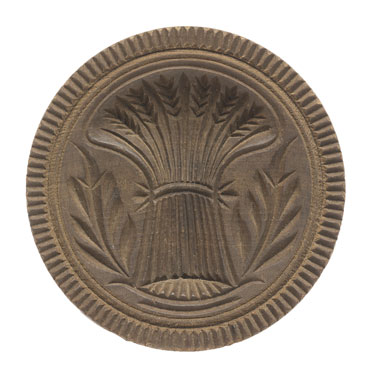 19th century baking tool used to design simple treats
Cookies molded by cookie cutters are a beloved tradition at festive celebrations. This cookie stamp, or mold, was brought to Texas by German immigrants in the 1850s. Using a special cookie dough made with extra eggs, bakers rubbed sugar onto the mold and then pressed it into rolled-out dough. The dough was allowed to set overnight and then baked into the anxiously-awaited imprinted cookies the next day.
Lender
Winedale Collection, The Dolph Briscoe Center for American History, University of Texas at Austin
Display Status
This artifact is not on view.
Cookie Stamp of German Settlers in Texas
Artifact from Kerrville, TX

Read stories from people across Texas
Browse All Stories