Ballot Box
Black men gain the right to vote
Print Page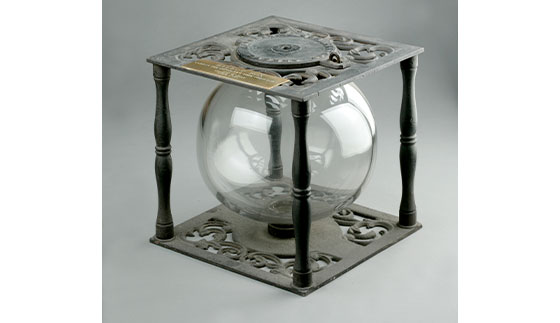 Ballot box, ca. 1857.
Citizenship and the right to vote were extended to African American men in the years following the Civil War. In an effort to protect Black voters and their political voice, Congress passed the 15th Amendment in 1870, preventing states from denying suffrage "on account of race, color, or previous condition of servitude."
African Americans embraced their newly acquired citizenship and took seriously their long-denied rights and responsibilities. Black men voted in large numbers, and their participation in local elections and state constitutional conventions created the first interracial governments in the United States. During Reconstruction, some 2,000 Black men were elected to political office, ranging from congressman to sheriff to justice of the peace.
Political gains made by African Americans during Reconstruction were short lived. White-controlled state and local governments came up with new ways to suppress the Black vote under the regressive, systemic racism of Jim Crow. They set fees, called poll taxes, that few African Americans could afford and required literacy tests few could pass. Some states, like Texas, created all-White primaries, effectively nullifying the power of the Black vote and ensuring no Black politicians were elected. Violence and intimidation against Black voters and officeholders escalated. The number of Black men registered to vote plummeted and stayed incredibly low until the 1960s.
Lender
New-York Historical Society
About
Tools
Time Period: 1866 - 1936
Ballot Box
Artifact from New York City, NY

Read stories from people across Texas
Browse All Stories