Workshop: Finding Your Roots
Programs
May 13, 2017 12:00pm - 1:00pm
The search for family lost in slavery starts here.
Program Details
Join historians and archivists for a conversation on using documents and other materials to discover personal histories, especially for those families fragmented by slavery.
Maria Hammack will explore some of the historical resources available at the University of Texas. Her research shines light on Texas as a market for slavery and as a gateway for enslaved men and women who escaped to freedom in Mexico. Ashley Stevens will share resources from the Texas Library and Archives Commission, strategies for individuals attempting to trace their family histories today, and the complications involved in tracking down African-American relatives in the historic record.
This program will be held in conjunction with the exhibition, Purchased Lives: The American Slave Trade from 1808 to 1865 which examines the domestic slave trade – a racialized system of bondage under which millions of men, women, and children lived and labored.
This program is presented in partnership with the Texas Library and Archives Commission. Click here for TSLAC Genealogy Resources.

Images courtesy The Historic New Orleans Collection.
About the Presenters
Ashley Stevens is the Education & Outreach Coordinator at the Texas State Library and Archives Commission, a position she has held since March 2015. At TSLAC, she coordinates outreach efforts for the Archives and Information Services Division (ARIS), develops archives-related programming, and participates in social media initiatives with the Communications department.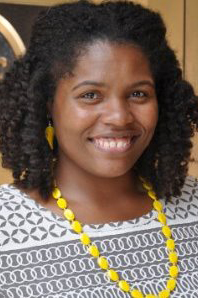 Maria Hammack is a PhD Student in History at the University of Texas at Austin. Her work explores the hidden histories of slavery and freedom in nineteenth century United States-Mexico borderlands, the transnational exchanges in African slaves that occurred along the Mexico-US border, and across the territorial and coastal boundaries of the United States, Mexico, and the Caribbean. Her research interests delve into and simultaneously highlight Mexico's role as a sanctuary for runaway slaves from the United States during the nineteenth century. Maria is currently working under the direction and guidance of Associate Professor of History and African and African Diaspora Studies, Dr. Daina Ramey Berry.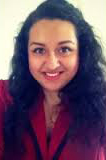 Click here to read Maria Hammack's piece, "The Illegal Slave Trade in Texas, 1808-1865," Not Even Past, February 17, 2016.