Texas Artist Series: Montopolis
Programs
February 8, 2019 7:00pm - 8:30pm
Experience the rich diversity of Texas's cultural heritage. From world-renowned concert pianists to award-winning authors, cutting-edge filmmakers to dance troupes, this series explores the arts.
Program Details
SOLD OUT
Join Montopolis for a multimedia event "The Legend of Big Bend" inside the Texas Spirit Theater, where the venue's mutli-sensory effects will make this a one-of-a-kind performance. Prior to the performance from 6:00pm to 7:00pm enjoy a reception with light bites, cash bar, and then tour of the new exhibit Texas from Above that showcases the beauty of the Texas border landscape through aerial photography.
"The Legend of Big Bend" concert features engaging storytelling, breathtaking video, and original music by the Montopolis rock and roll chamber orchestra, taking the audience on an epic adventure to the high desert of west Texas. Filmmaker David Barrow captured hours of footage at Big Bend, documenting the vast landscapes, intimate details and everything in between. Texas poets, philosophers, scientists and historians speak of this mysterious and desolate land in audio recordings between songs. "The Legend of Big Bend" combines all of these elements in an exhilarating hour and thirty minute performance.
Presented with support from Texas Commission on the Arts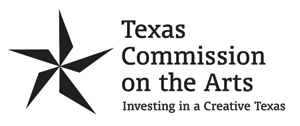 Support for the Bullock Museum's exhibitions and education programs provided by the Texas State History Museum Foundation.
About the Artist
Montopolis is an indie chamber music group from Austin, Texas that performs the works of composer Justin Sherburn. Their music folds country and folk idioms into modern classical arrangements with inventive instrumentation to create "stunning and transcendent" (Austin Chronicle) concerts. Their programs are audience-engaging, multi-media events that combine live music with video and interactive story telling. Their most recent albums, Music for Enchanted Rock and Yakona, are themed around Texan ecological points of interest, and they are currently working on a new suite featuring Big Bend National Park. Montopolis will continue to be inspired by and draw attention to the natural wonders of our state, country and planet. The Montopolis musicians include members of the Austin Symphony, Okkervil River, Tosca String Quartet, and the Mood Illusion. Though there are many contributors, the current touring ensemble includes pianist Justin Sherburn, violinist Leigh Mahoney, violist Alejandro Duque, cellist Sara Nelson, and pedal steel guitarist Bob Hoffnar.