Music Under The Star: Los TexManiacs with special guest Flaco Jiménez
Programs
July 15, 2016 6:00pm - 9:00pm
Music Under the Star is a free concert series held each July in the Bullock Museum's Lone Star Plaza. The public is invited to experience free concerts under the iconic Bullock Museum Star from 6 to 9 p.m. with complimentary garage parking. Bring the whole family, camp chairs, and blankets to enjoy an incredible lineup of Texas artists.
Please note: Food, beer, and soda are available for purchase at all MUTS concerts.
On July 15, the Music Under the Star series continues with a special concert featuring Grammy Award winners Los TexManiacs with special guest and "Living Legend" Flaco Jiménez. An enchanting combination of Tex Mex conjunto, Texas rock, and a touch of well-cured blues and R&B riffs, best describes the TexManiacs groove. Founded by Max Baca (bajo sexto, vocals), the TexManiacs are a product of his wide-ranging experience touring and recording with everyone from his father's family conjunto, Flaco Jiménez, the original Texas Tornados, Los Super Seven and even the Rolling Stones.
Few if any artists in conjunto and Tejano music have received the level of acclaim Flaco Jiménez has enjoyed over the course of a career that spans six decades. Without compromising his musical vision, Jiménez has introduced the traditional conjunto sound to mainstream pop and country listeners thanks to his collaborations with the Texas Tornados, Dwight Yoakam, and the Mavericks, and he is celebrated by adventurous rock fans through his work with Ry Cooder, Carlos Santana, Doug Sahm, and the Rolling Stones.
Music Under The Star is Supported by Frost Bank.

Media Sponsorship for Music Under The Star is provided by KUTX.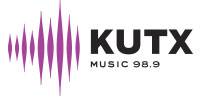 Presented in partnership with Atomic Picnic, KLRU, Austin City Limits and MP&E Gear Cameras and Lighting.