H-E-B Free First Sunday:
WeatherFest
Programs
February 5, 2017 12:00pm - 5:00pm Activities from 12:00pm - 3:00pm
Keep weather on your radar at Austin's annual WeatherFest. Enjoy science experiments, a meteorologist Q&A, hands-on activities, and more!
Enjoy FREE exhibit admission all day during H-E-B Free First Sundays, held the first Sunday of every month. Families can explore the Story of Texas through three floors of exhibits that showcase artifacts from around the state. The Museum is open from 12-5pm with special activities from 12-3pm.
Event Details
Join the Bullock Museum, Spectrum News, and Girlstart for an afternoon of family activities all about weather!
Join Girlstart to learn more about weather science to catch a cloud in a jar, discover how tornadoes are formed, and much more!
Visit numerous exhibitors for demonstrations, displays, and important safety information.
Get your weather questions answered at Ask-A-Meteorologist
H-E-B Free First Sundays Presented by

This project was made possible in part by the Institute of Museum and Library Services.
Support for the Bullock Museum's exhibitions and education programs provided by the Texas State History Museum Foundation.
About Family Activities
Enjoy these fun, family activities from Girlstart:
Fog Chamber: Have you ever looked out your bedroom window and couldn't see the neighbor's house? Or wondered why the clouds were so low in the sky? Create fog in a jar and discover how these low-lying clouds are made up of water molecules suspended in air
Anemometers: Meteorologists use an instrument called an anemometer to measure how fast the wind is blowing. Explore wind energy by making your own anemometer to discover the power and speed of wind.
Be a Meteorologist: Channel your inner weather forecaster and use a green screen to report the weather
Flood Protection: Engineer a device prototype that can protect you in a flood. Don't forget to make sure your device is waterproof, sturdy, and able to float!
Puff Mobiles: Design a car powered only by wind. Attach a sail and see how far your car can go. What adjustments can you make so your car will have the least friction and travel the farthest?
Solar Eclipse: Have you ever wondered what it would be like for the sky to go suddenly dark in the middle of the day? Explore how a solar eclipse works and take home your own solar eclipse viewer.
Dry Ice Tornado: Have you ever heard a meteorologist say your area is under a tornado watch during an extreme thunderstorm? Discover the wind conditions that cause a tornado to form, then observe a tornado model using just a fan and dry ice.
About Exhibitors
Learn more about what makes Texas weather so wild from these exhibitors:
Ask-A-Meteorologist
Always wondered why it can be 75 one day and 25 the next? How El Nino really works? Or just what makes a hurricane form? Join Austin's favorite meteorologists at 2:15 p.m. for a Q&A that is sure to enlighten.
Participating meteorologists:
Burton Fitzsimmons, Spectrum News
Chikage Windler, KEYE
Albert Ramon, KVUE
Teachers: To receive CPE credit for this Q&A email education@thestoryoftexas.com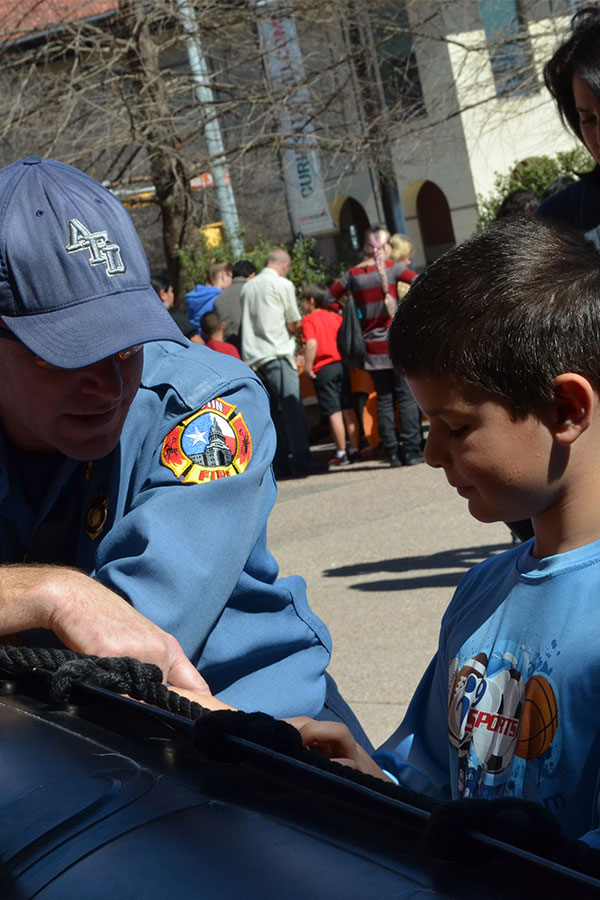 Presented in partnership with Spectrum News and Girlstart.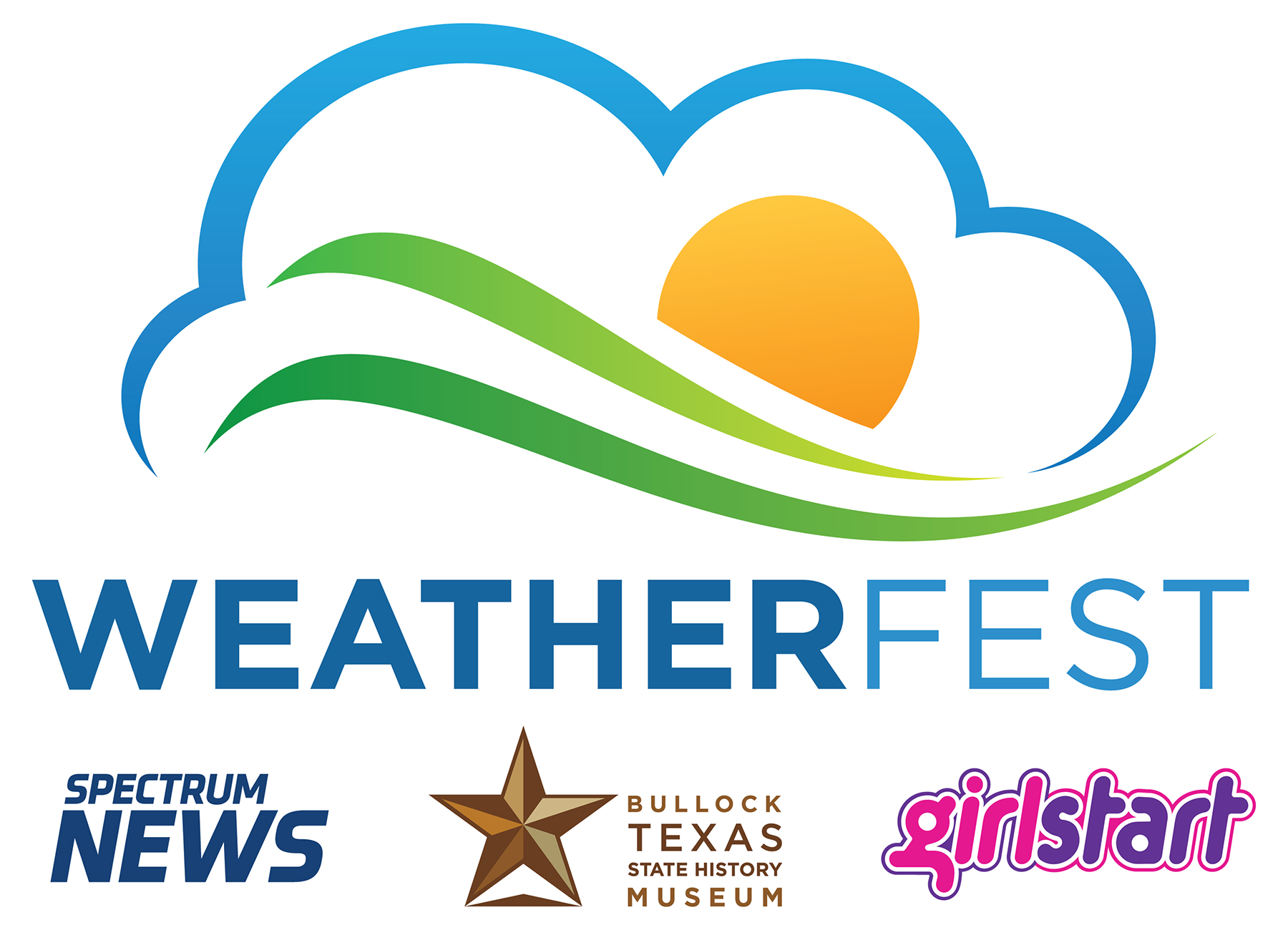 Stay tuned to #WeatherFestTX for event updates, schedule information, and live details from the event.