Mystery and Benevolence
Masonic and Odd Fellows Folk Art from the Kendra and Allan Daniel Gift to the American Folk Art Museum
On view November 20, 2021 to March 27, 2022

Inside the Exhibition
Mystery and Benevolence explores the fascinating symbolism and imagery associated with Masonic and Odd Fellows folk art.
The Masons and Odd Fellows trace their roots back to European trade guilds from the 1100s and 1200s and came to America by the 1700s. By the early 1900s, Freemasonry and the Independent Order of Odd Fellows had reached a popularity where it is estimated one in five men belonged to one of the secret societies. Both were formed as benevolent groups to better their communities through the charitable support of orphans, the sick, and the poor. Over the last 300 years, the symbolism and imagery of these secret societies has fascinated and influenced American culture.
Sections
Passage
Although fraternal groups encourage socializing and enjoyment, their rituals also remind members that life is fleeting. The ideas of time and its passing are important components of their teachings.
Wisdom
Each fraternal organization uses a series of degree rituals to encourage members to continue building on their knowledge to strive to be better men. The rituals group symbols together to help members relate one lesson to another, to ultimately help them achieve wisdom.
Fellowship
Fraternal groups such as the Freemasons and the Odd Fellows are rooted in fellowship. They bring members together to share values, to better themselves and their communities, and to help others. Fellowship is heightened by socializing.
Labor
At fraternal meetings, members perform rituals, initiate new members, and conduct lodge business. They heed the "call to labor" by wearing regalia, using props, and passing on the lessons to new members with the use of charts, tracing boards, and other accessories decorated with symbols.
Charity
Helping those in need is central to fraternal teachings. Most lodges pursue charitable activities for their members and their communities. Freemasons hold charity as one of their "Grand Principles" of "Brotherly Love, Relief, and Truth." The Odd Fellows were founded as a benevolent society committed to "burying the dead, relieving the distressed, visiting the sick, and educating the orphan."
Credits
The exhibition is supported in part by Joyce Berger Cowin, Kendra and Allan Daniel, the David Davies and Jack Weeden Fund for Exhibitions, the Ford Foundation, and the Leir Charitable Foundations.
The Bullock Museum, a division of the Texas State Preservation Board, is funded by Museum members, donors, and patrons, the Texas State History Museum Foundation, and the State of Texas.
Media Contact
General Inquiries
Email
512-463-6485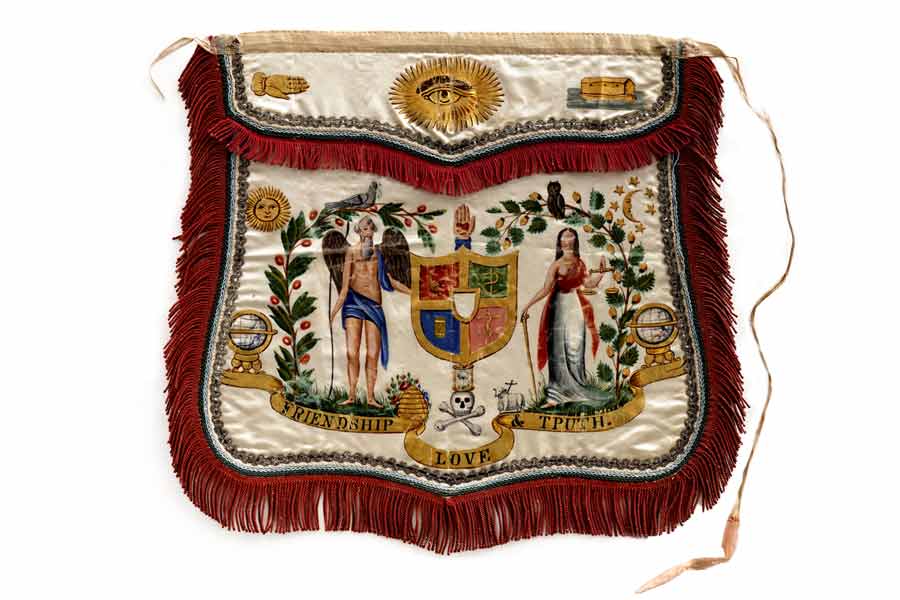 Press Releases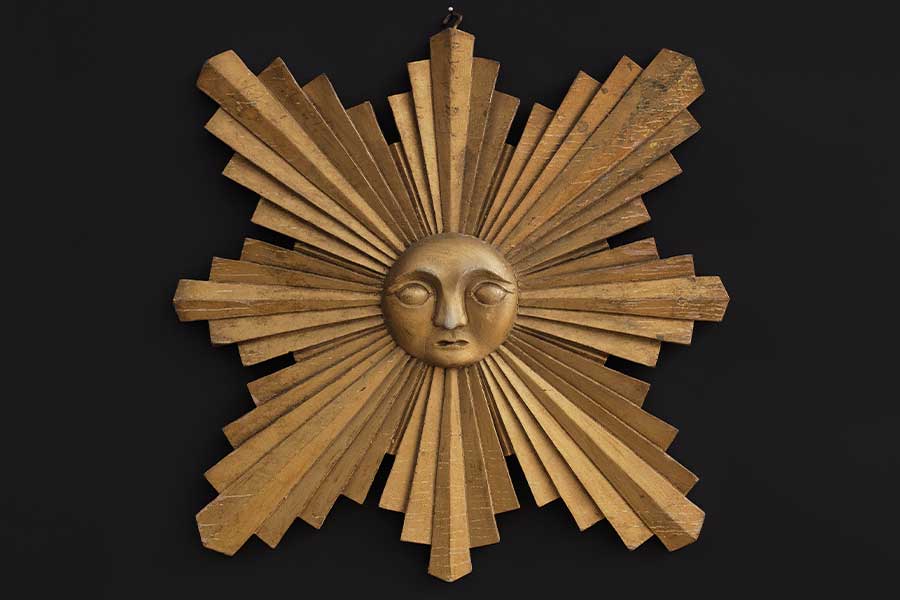 New exhibition at the Bullock Museum highlights Masonic and Odd Fellows folk art
November 17, 2021 (Austin, Texas) -- Mystery and Benevolence: Masonic and Odd Fellows Folk Art from the Kendra and Allan Daniel Gift to the American Folk Art Museum, an exhibition opening Saturday, November 20, 2021 at the Bullock Texas State History Museum, highlights the art and imagery associated with Masonic and Odd Fellows folk art. View Press Release
In The News
The Secretive, Ritual Objects of Masonic Groups

2/9/2022, Hyperallergic / Lauren Moya Ford -- Though masonic fraternal groups have existed for centuries, their rites and methods have long been shrouded in secrecy. View Article
#TBT: Uncovering the secret societies that help build parts of Austin

3/17/2022, CBS Austin/John-Carlos Estrada -- From carvings, textiles, and regalia, visitors to the Bullock Texas State History Museum will get to see every detail. View Article