Gridiron Glory: The Best of the Pro Football Hall of Fame
Exhibition on view 09/26/2015 - 01/03/2016 in the Herzstein Gallery
Whether it's pint-sized players running around on a city field or professional athletes suiting up for big games, football matters in Texas. It's fitting that the most extensive and comprehensive professional football exhibition ever to go on tour will make its first Texas stop at the Bullock Texas State History Museum. Featuring visitor activities, audio and video produced by NFL Films, and an extraordinary collection of over 200 artifacts, Gridiron Glory presents the panoramic story of professional football, from its humble beginnings in the late 19th century to its current status as a cultural phenomenon.
Don't miss a football and leather helmet dating to the earliest days of football; Houston Oiler/ New Orleans Saints kicker Tom Dempsey's specially-designed kicking shoe; Texan Mean Joe Greene's jersey; the Super Bowl trophy; and one-of-a-kind artifacts that tell the stories of Red Grange, Dick Butkus, Joe Namath, Bart Starr, Tom Landry, Joe Montana, and many other gridiron giants.
Exhibition Credit: Gridiron Glory is organized by Pro Football Exhibits, LLC in association with the Pro Football Hall of Fame and Museum. Offered in partnership with the Houston Texans with items on loan from the Dallas Cowboys.
Downloads
Media Contact
General Inquiries
Email
512-463-6485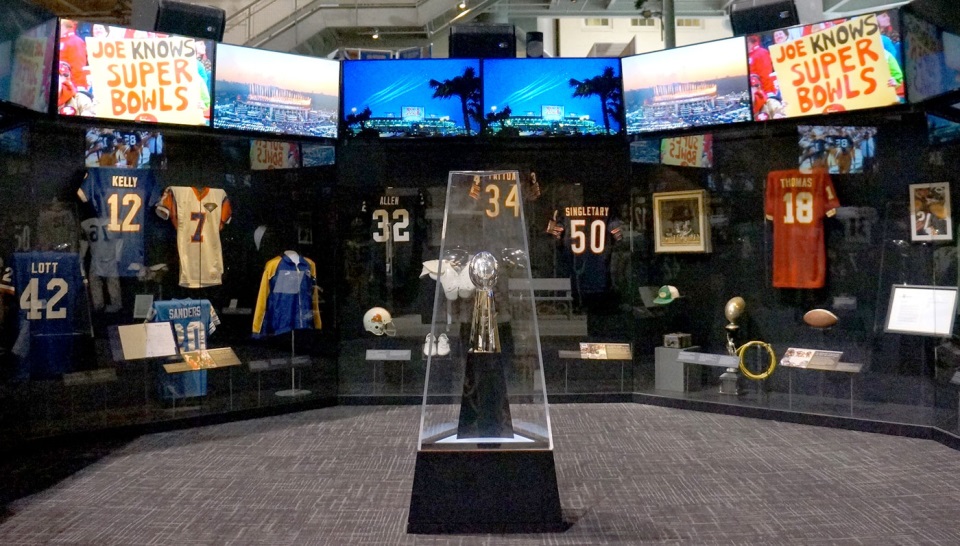 Press Releases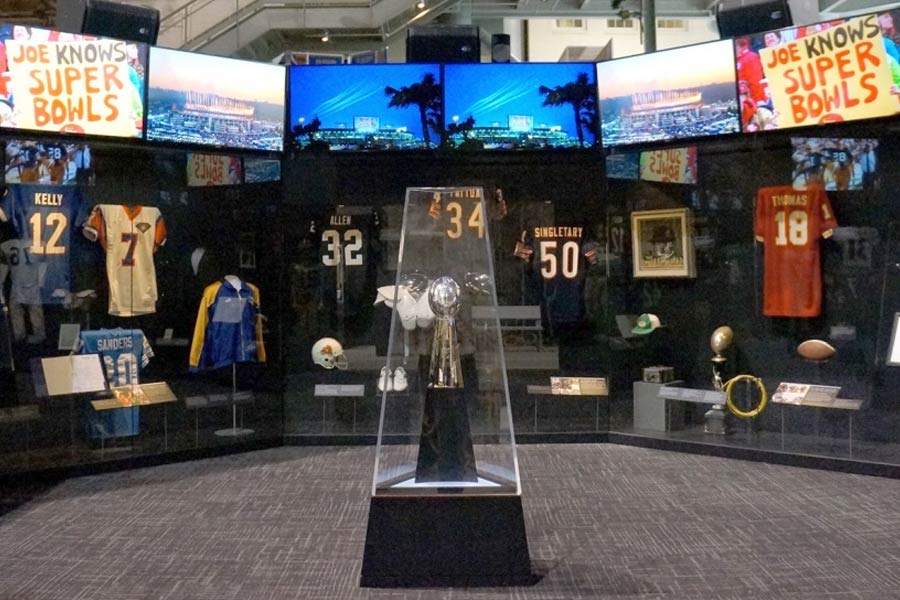 Bullock Museum to be Gridiron Glory's only 2015 Texas stop
September 16, 2015 (Austin, Texas) -- "Gridiron Glory: The Best of the Pro Football Hall of Fame" opens September 26, 2015, at the Bullock Texas State History Museum in downtown Austin. One of the most extensive and comprehensive exhibitions ever produced on America's most popular sport, "Gridiron Glory" features 2,300 yards of original artifacts, rare documents, award-winning photographs, and remarkable footage from NFL Films that explore the cultural and historical significance of America's football legacy. View Press Release