Why Austin, Texas is Important to Me
The Texas Story Project.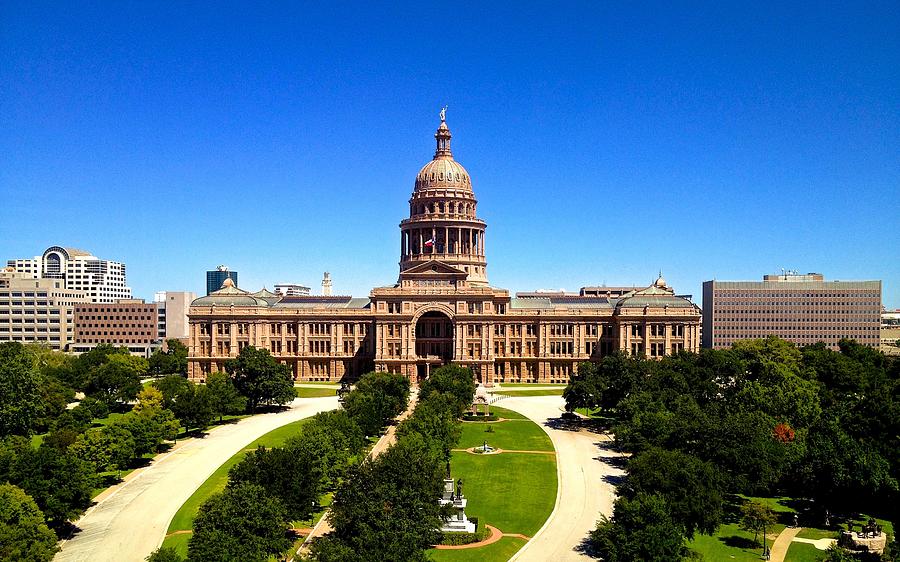 Since July 1, 2016, Austin, Texas has had a population of 947,890. In one year since 2015 the population increased by 17,738 new residents. This was a forty-nine person per-day increase during a one year period. Even to this day, Austin is rapidly increasing in population. This could be because of how many attractions Austin has. For example, Zilker park, Barton Springs, Lady Bird Lake, or our music festivals like SXSW. Austin is known as the biggest music capital city of the world. But I believe Austin wouldn't be anything like it is today without our famous Capital Building.
Texas is the only state to have been a decade-long successful republic before it became a state. We've were a nation from 1836-1846. It all began in 1836 when Texas settlers broke away from the government of Mexico after struggling for five months looking for independence. Three years after the struggle, the congress of Texas finally decided to appoint a commission to choose a place for the permanent state capital. The commission purchased 7,735 acres along the Colorado River for our new capital. Included in this purchase was the tiny village of Waterloo that is closed off to the site of what we call now the famous Barton Springs.
Austin's capital was named after Stephen F. Austin, known as the father of Texas. At this time many people, including Sam Houston were unpleased with the capital's location. The one thing they were worried about was the location of the site. This is because they feared it would be hard to defend from the Mexican army and local Indians. Even though no one paid attention to these objections, the president of Texas, Mirabeau B. Lamar, commissioned Edwin Waller to plan the new city. Waller laid out Austin on a fourteen block grid plan with Congress Avenue in the center. After that, Temporary wood administration buildings were built, including a small wooden capital building.
In October 1839, president Lamar took up residence in the new capital and that's when Austin began to grow rapidly. The next year Edwin Waller was elected the city's first mayor. Austin then restored its capital in 1845 when Texas became a state. Texas then finally joined the Confederacy and Austin struggled with a shortage of goods during the civil war. After the Civil War ended, the city's population of African Americans grew and churches were established. In 1871 the railroad was rebuilt and the population became increasingly diverse. It then boosted a mix of German, Mexican, Irish and Swedish settlers along with the African American population.
In 1881 the University of Texas was founded and became a big part of Austin's culture. Austin made big improvements from the 1920s to the 1950s including the dams that forms the city's famous lakes. By the 1960s, several major companies moved their headquarters to Austin including IBM, Motorola, and Texas Instruments. Austin's music scene continued to grow through 1920s, 1930s, and 1940s. In 1960s and 1970s, the new growth continued as several music venues opened on Sixth Street. This is what Austin is mostly know for as Sixth Street has music clubs, the famous Driskill Hotel, and Voodoo Donuts. Austin continues to grow today. It is a pleasant, vibrate community in which to live, offering residents wonderful opportunities for ongoing educational and cultural growth.
Austin is an important part of Texas that keeps residents moving every day. Not only are there many outdoor activities but history lies all over the city of Austin. But we wouldn't have all this awesome history if we didn't start with the capital. Going to school in San Antonio really made me realize how much I miss the hills that surround Austin. Not only have I lived my whole life there but my mother grew up there as well. She influenced me to write why Austin is really important to me.
Posted March 22, 2018
Join 4 others and favorite this
TAGGED WITH: St. Mary's University, stmarytx.edu

Read stories from people across Texas
Browse All Stories