Unexpected Love
The Texas Story Project.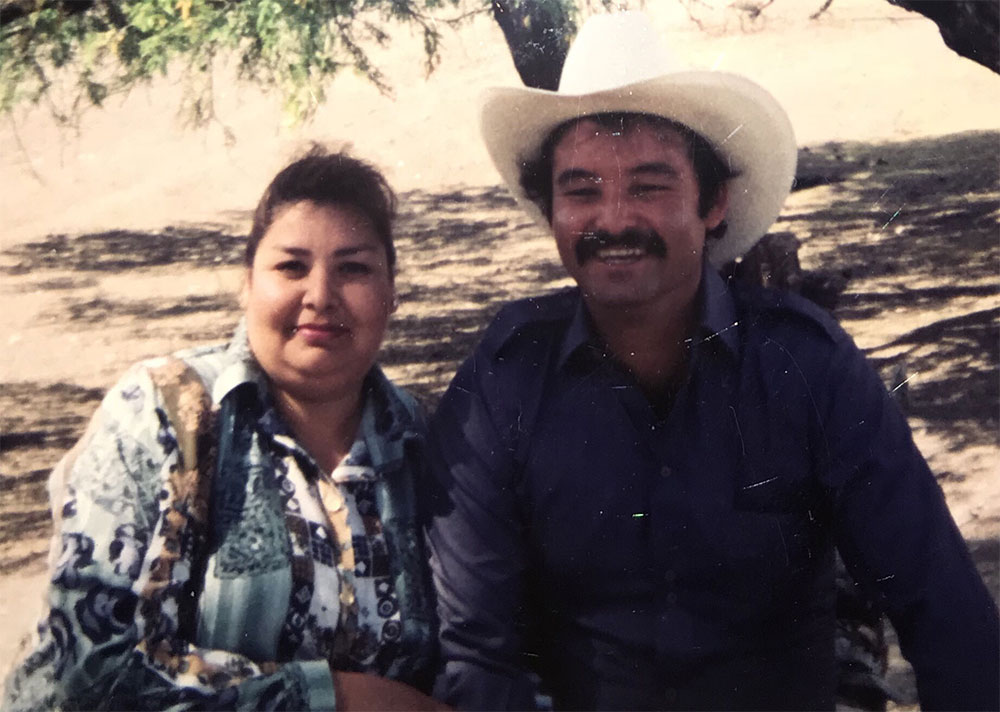 Ciriaco and Ofelia Obregon
The year was 1994. Ofelia only had three days left before her first trip to the United States came to an end. She had traveled to San Antonio, Texas from Monterrey, Nuevo Leon only to visit her sister whom she hadn't seen in four years. Visiting her sister was all she expected, but she ended up meeting the love of her life.
It was Saturday night. Ofelia's brother-in-law invited his cousin, Ciriaco, over for dinner. When he arrived to have dinner, Ofelia's heart began to race. She thought "he was extremely handsome", though he did not speak to her at all. Once they finished dinner, Ciriaco got up and left, without introducing himself to her. That made Ofelia think he was "rude," but that did not change the fact that she still found him attractive.
The next day, something unexpected occurred. Her brother-in-law told her that his cousin wanted to take her out for the day since she was going back to Mexico soon. She was surprised that the man who did not even introduce himself to her wanted to take her out. At first she thought about declining the offer because of how he had acted the night before, but then she thought about it and concluded that "maybe he was just shy" so she accepted the invitation.
Later that day, Ciriaco picked her up and took her to different places. First, they went to the Flea Market. He gave Ofelia her his first gift there. She received a balloon with flowers inside of it and she recalls being "the happiest girl" because of it. Next, he took her to San Pedro Park. While at the park, they got to talk and know each other. At night, he took her out for dinner and to dance. The night then came to an end and what happened next was the most unexpected event of them all. Ciriaco asked her to be his girlfriend. Ofelia said no at first, not because they had just met, but because she was "worried about the long distance". He did not take no for answer though and she ended up saying yes.
Two months later, when Ofelia traveled back to San Antonio, Ciriaco asked her to be his wife. She said yes, and they got married eight months later.
Ofelia left her family, friends, and job back in Mexico to start this new life in San Antonio, Texas. At first, she was "afraid", but at the time she also did not "regret doing what she did because she was the happiest with him".
It has been 23 years, Ofelia and Ciriaco are "still as happy and as in love as they were back then".
---
Maria Obregon is the daughter of Ciriaco and Ofelia Obregon. She is currently a sophomore, studying Political Science at St. Mary's University in San Antonio, Texas. She loves politics, helping people, and traveling.
Posted October 11, 2018
Join 6 others and favorite this
TAGGED WITH: St. Mary's University, stmarytx.edu

Read stories from people across Texas
Browse All Stories