Tough teaching, take it or leave
The Texas Story Project.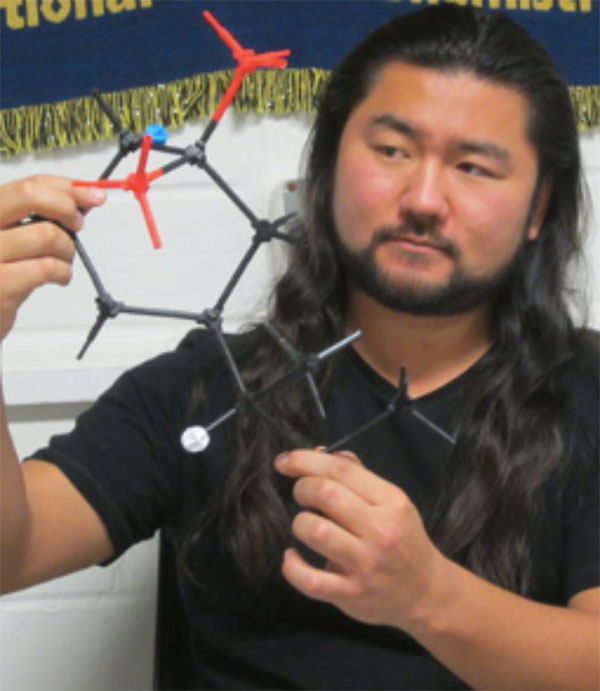 Dr. Khon
Dr. Dimitry Khon, born and raised in Tashkent, Uzbekistan, moved to the United States after undergraduate school to further his education in chemistry for his Ph.D. in Bowling Green, Ohio.
He eventually settled in San Antonio, Texas with the opportunity to sign a 10-year agreement for teaching at St. Mary's University, that promised a lifetime occupation. Dr. Khon teaches organic chemistry and advises students with the major of Chemistry BS. The students under Dr. Khon experience challenging classes that require vigorous work ethic and zero tolerance for laziness, which reflect his expectation. As some students could not entirely meet these expectations for their classes or major, Dr. Khon reiterates that concern to his students in a rather "straightforward" way. After seven years of teaching in Texas, Dr. Khon continued to face a miscommunication and perception obstacle with students. His intentions for this clear-cut way of talking to students were to improve students' grades and establish success for their future.
Dr. Khon shares a story about one student who started college eager to explore freedoms and a new door to adulthood, but unfortunately prioritized unimportant aspects of college. The student focused mostly on social life rather than academics, which was expressed in the grades. Dr. Khon met with the student to discuss the mistakes and possible consequences of these poor decisions. This meeting proved to be, as he explains, "a rather intense encounter because the student seemed offended and defeated." The meeting ended with an upset student, who did not understand the importance of Dr. Khon's words and his overall intentions. Later, the student returned realizing the obvious mistakes and indirectly thanking him for the helpful yet scary advice. The recognition from the student made Dr. Khon see that his intense approach "can be a little too much for some people, and [he] needs to also show some encouragement when advising students." These adjustments took some time but created better relationships with the students who accept him as a tough, encouraging role model.
Dr. Khon's teaching method is influenced by the education and culture of Uzbekistan, an intense technique to ensure success. The student's grades were posted in front of the entire class with a lack of privacy and teachers weren't seen as an emotional support system. "In Uzbekistan, teachers were very cold and no one ever sugar-coated anything in all aspects of life," which became his norm. When Dr. Khon moved to Texas, he carried these strict values as a professor and developed a reputation as the intimidating professor of St. Mary's. At first, "I did not realize people would not understand I'm doing this for their benefit," because these were the tools he experienced for success. As the years continued, the scary professor role never burdened him because his goal as a professor is to produce prosperous members of society. Dr. Khon's intentions were never malicious and he believes, "if I grew up here, I would not be this way," with students and would possibly approach issues with students in a more heartening emotional way. The balance between open communication and respectful criticism for a teacher-student relationship influences the performance of both parties.
---
Natalie Serna, a second-year student at St. Mary's University, studies chemistry b.s. and enjoys the challenges of STEM. She decided to interview her academic advisor Dr. Khon because his teachings methods impacted her academic career in a positive way. She hopes Dr. Khon's story can help students better understand his ways of teaching and appreciate the influence of his role as a professor.
Posted September 19, 2019
TAGGED WITH: St. Mary's University, stmarytx.edu

Read stories from people across Texas
Browse All Stories