The End of Will Carver
The Texas Story Project.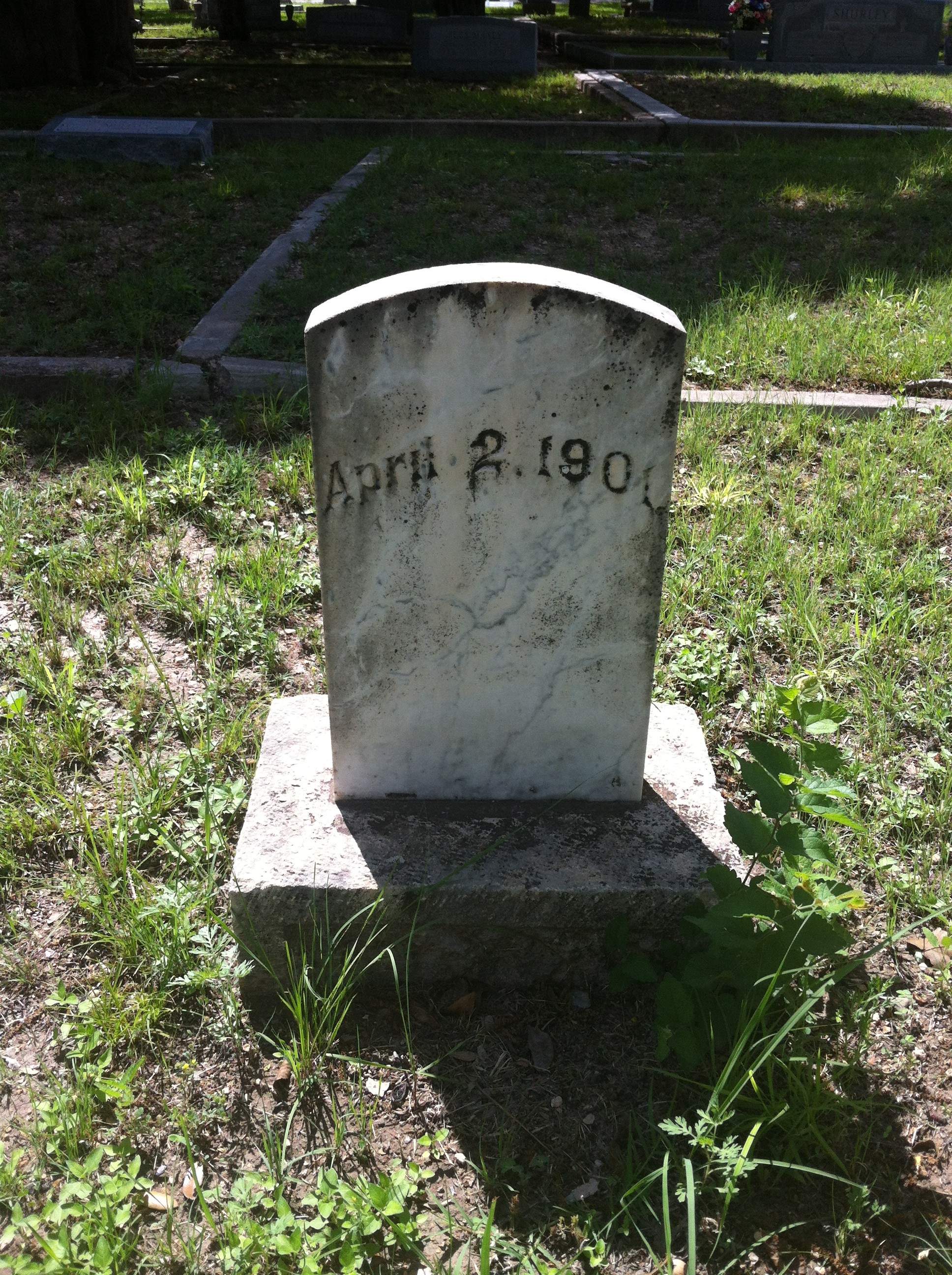 Will Carver's Gravestone
In the Sonora graveyard, there is one headstone that simply reads, "April 2, 1901." That date refers to one of the most legendary tales in Sonora history, one I learned quickly from living in the area: the day that the outlaw Will "News" Carver met his end.
Although it was Will Carver's last trip to Sutton County, it wasn't the first for the Texas-born outlaw. As the story goes, Carver cowboyed at the Sixes Ranch (also known as the T Half Circle) near Sonora, alongside brothers George and Ben Kilpatrick before he ran with both Blackjack Ketchum and the Wild Bunch. (Carver is a character in the film Butch Cassidy and the Sundance Kid!) Carver and George Kirkpatrick were casing a bank in Sonora when they were recognized by a bartender at the Maude S Saloon. The bartender alerted the sheriff who organized a posse to pursue the notorious train and bank robbers. As Carver and Kirkpatrick visited the local feed store to buy feed for their horses, the posse moved in on them.
Some accounts say the posse followed Carver into the Owens Store in the John Ogden Building, and others say the confrontation happened in the street in front of the store. Either way, it would be Carver's end. The posse attempted to arrest Carver on suspicion of the murder, Carver or Kirkpatrick went for a gun and the lawmen began shooting. Carver received seven wounds, including a fatal shot to the lung. Kirkpatrick was shot, but lived through the incident.
Carver's personal effects were auctioned off to pay for burial expenses in the Sonora Cemetery. The excess money was sent to his family who erected the gravestone that includes only the date of his death, April 2, 1901.
Posted July 22, 2014

Read stories from people across Texas
Browse All Stories