The Branding Iron of C.C. Dyer
The Texas Story Project.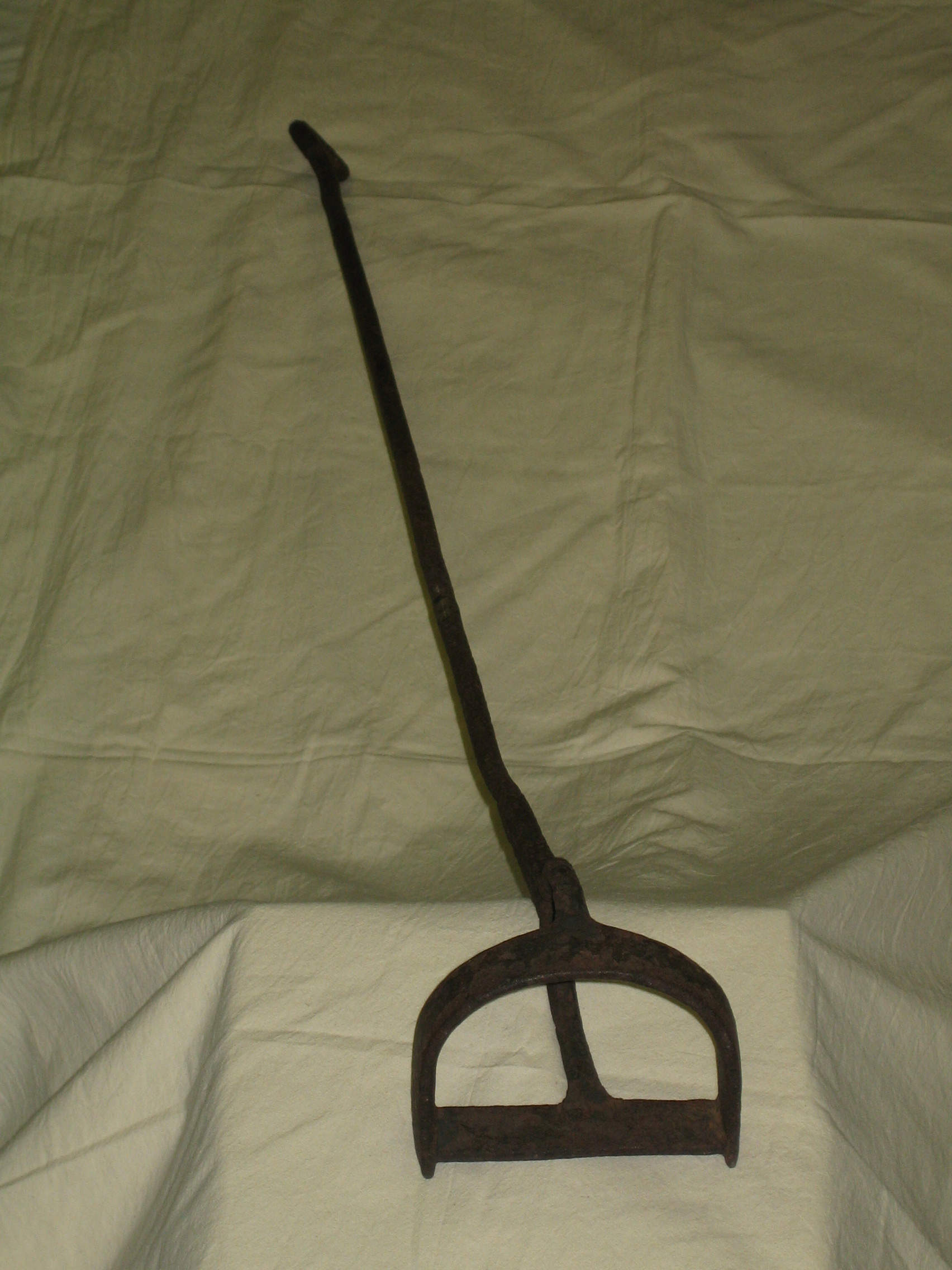 C.C. Dyer branding iron
Fort Bend County is a county of pioneers. Some of the first settlers in Stephen F. Austin's Colony settled in the county at a bend in the Brazos River and built a log cabin "fort" to store supplies and provide protection against invading American Indian tribes.
Among the county's early settlers from Austin's Old 300 was C.C. Dyer, who arrived in Texas in 1822. He settled in Fort Bend County by 1837 and went on to become a prominent citizen and wealthy farmer and rancher, as well as a wonderful example of the prosperity and pioneer spirit of Austin's Colony. This brand was used to mark Dyer's cattle in combination with a C (whereabouts unknown). The brand was given by Dyer's great-grandson to the Fort Bend County Museum, which is located on land once owned by Dyer descendent, Lottie Bell Moore.
As a resident of Fort Bend County, I see this brand as an important symbol of the county's ties to Austin's Colony and to the county's early agricultural history. Symbolized by the branding iron, agriculture was the driving force behind the early Fort Bend economy.
Historically, the county has consisted of mostly farms, ranches and smaller towns. However, Houston suburbia has enveloped large parts of northern and eastern Fort Bend County. As the population of Texas becomes more urban, fewer citizens will know what ranch life is like or what cowboys do or why cattle ranches impact them. This branding iron provide a link that bridges that gap between the citizens of today and Texas ranch experiences past and present.
Chris Godbold is the Chief Curator for the Fort Bend County Museum Association and the George Ranch Historical Park.
Posted July 22, 2014

Read stories from people across Texas
Browse All Stories