Texas as Refuge for Police Chief's Daughter
The Texas Story Project.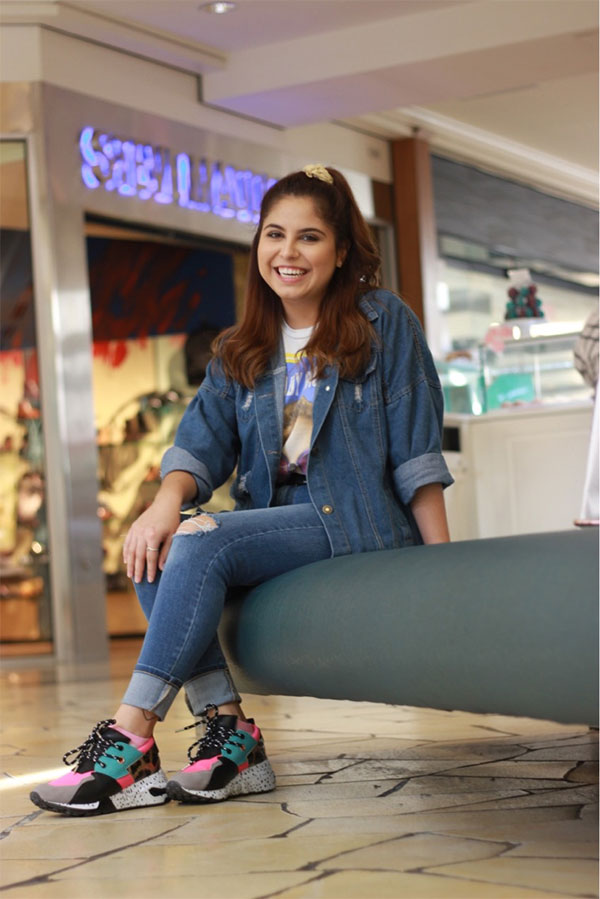 Sara Jauregui first came to Texas at six years old. She grew up in Mexico for the first part of her childhood, not knowing much about America. Reynosa, Tamualipas, was the first home of this kind-hearted soul.
As the young daughter of the chief of police in Reynosa, Sara had never known fear. That would soon change, as Mexico's citizens were exposed to terrorizing events that led thousands to flee to America and seek asylum. Sara's family was targeted because her father worked for the police department. Mr. Jauregui knew he had to keep his family safe and wanted a better life with greater opportunities for them, so they immigrated to Alton, Texas in June of 2002.
Sara's dad still had to work in Mexico, so he was only with his family on weekends. Mexico was only getting worse and Sara had no idea that she, her mother, and her little sister who was on the way, were in so much danger. She was shielded from ever knowing how much her parents were actually going through to keep their little family safe. Therefore, Sara went about daily life as normal as it could be.
Language was her first challenge. Sara was forced to repeat kindergarten to learn English. "I was put in an all-English class when I first got here so I would learn faster," she states, "but it took until second grade for me to become fluent."
Learning English was not the only struggle Sara was facing at the time. Being born in Mexico limited her to things her little sister enjoyed because she was born in the US. Nancy, her little sister, was able to have access to health insurance and other necessities. "When Nancy got sick, we would go to the doctor immediately, but when I got sick, my mom would get over the counter medicine or I had to wait to go to the doctor in Mexico," Sara explained, shrugging her shoulders.
Sara had come to America on a visa and was in the process of getting her green card, so she could not go to Mexico as often as she wanted because of her status. "I missed out on a lot growing up, like family gatherings. I couldn't go because I wouldn't be able to cross back," she said, "I had to miss my grandmother's funeral and stay back at my aunt's house while my mom and little sister got to go." She was not able to go to Mexico until eighth grade, when she finally got her green card. Obama was in office at the time, "That's why I love Obama, because it was when he came to office that I was finally able to get my green card and no longer be in the process," she chuckled.
Her status limited her to many opportunities growing up. Bullied by her own family, her cousins would taunt her saying she was illegal when she never was. She had to learn to trust the system at a very young age for they had her papers on hold. Sara shares, "it wasn't until I got my green card that it was a possibility for me to even go to college." Before eighth grade, she did not think she would go to college because she still had not received a social security number. Although Sara faced obstacles that ordinary child do not face, she believes that the Valley in the south of Texas, was the perfect place to transition into the American life.
"Although it would have been cool to have grown up in a big city," Sara explains, "the Valley is so close to Mexico that it feels almost the same. If I had lived in a big city outside of Texas, it might have been harder to assimilate."
Sara Jauregui came to Texas for a better life. She came over because her parents had the American Dream and wanted the best for their daughters. With a good head on her shoulders, Sara was able to become a Gates Scholar and attend college on a full ride. She is now a marketing major with aspirations of living in New York City one day. Despite dreams of venturing out, Texas will always be home to this kindhearted young woman.
---
As a psychology major, Genesis did not anticipate getting involved with Texas history. After taking a course on Texas history and having the opportunity to write a Texas story, she knew she wanted to tell her best friend's story. Texas is home for both of Genesis and Sara, and Genesis loves to have been able to share this with Sara.
Posted November 27, 2018
Join 1 other and favorite this
TAGGED WITH: Immigrant Experience, St. Mary's University, stmarytx.edu

Read stories from people across Texas
Browse All Stories