South Park
The Texas Story Project.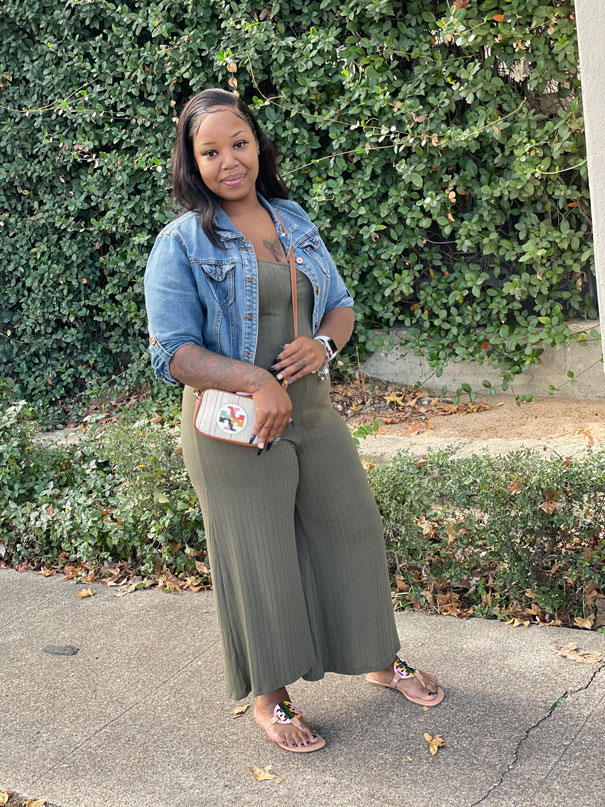 Photograph of the author.
I grew up in Houston and have lived on the south side, southwest, southeast, and the famous ward, not sure if it was the fifth or third ward or possibly both. The side of Houston I remember most is the south side or South Park, what we Houstonians like to call it. Growing up on the south side of Houston, just like other big cities I'm sure, you have your upper, middle, and low class. Throughout my years, I have experienced them all. As a child, you really never knew what that was because of your parents, or in my case, my mother. Growing up my mother always made sure my sister and I never went without but most memorable is the time spent with family.
I grew up around family on both my grandparents' side, we went to school together, played all the time, went to Astroworld, and attended other parties. What I remember most about South Park, is being able to walk to the kool-cup lady through a wooded field with my cousins, walking to school, to the store, to the park, and to other family members' house. Most of my family stayed in the same area and back then you could walk almost anywhere without an adult. Most of the time though, it would be 10 children minimum, so the only thing we were afraid of was dogs, especially me. To this day, I am still afraid of big dogs. Everyone in the neighborhood knew us, or who our mothers were, and when I see some of those same people today, they remind me of stories from back then and sometimes the conversation could go on for hours reminiscing about the "good ol' days".
Nowadays, we don't have that same sense of family or freedom to be able to walk to the store. We used to play outside from sunup to sundown. Being a kid was so easy. My life in South Park was so memorable because the family was always there. I used to have so many pictures from my childhood but due to a personal matter, a lot of things were taken away but they never left my memory bank. It's very seldom my family get together now but when we do, we all reminisce on when we were children, the games we played, how we used to dress, and always going to Astroworld. When I pass by the now empty field, I tell my children what used to be there and all the fun we had meeting up with family and friends going to ride the rides, or eating funnel cakes, and getting wet at WaterWorld. I really wish I could go back and be a kid again and even wish my children were able to experience at least half of the things I did as a child. As a child, I do remember going on family vacations to Disney World and San Antonio, but nothing was like good ol' home, South Park. I am happy to see when I drive through my old neighborhoods how the community is being redeveloped or upgraded, but some of the places I once visited and loved are still there and even still look the same or owned by some of the same people or their children.
Posted November 30, 2020

Read stories from people across Texas
Browse All Stories