Memories of a Rumpliche Christmas
The Texas Story Project.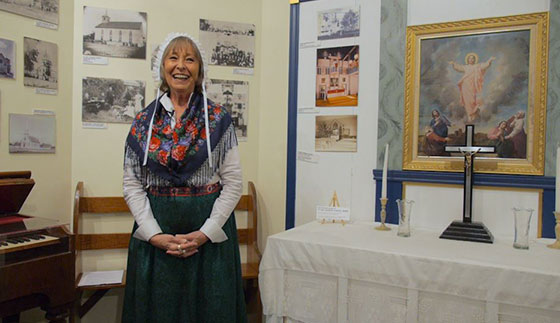 Joyce Bise, Executive Director, Texas Wendish Heritage Museum
For many people, holiday memories are filled with twinkling lights, presents, and a jolly old man dressed in red driving a sleigh. For the Wendish community in Texas, some of those holiday memories also include the appearance of a frightening, stomping, mask-wearing figure named Rumpliche demanding to know who had been naughty or nice.
In this story produced by the Bullock Museum, Joyce Bise, Executive Director of the Texas Wendish Heritage Museum in Giddings, Texas, recalls her childhood Christmastime visit from Rumpliche and his gang.
Posted December 02, 2015
Join 15 others and favorite this
TAGGED WITH: Immigrant Experience, Immigration - 19th Century

Read stories from people across Texas
Browse All Stories