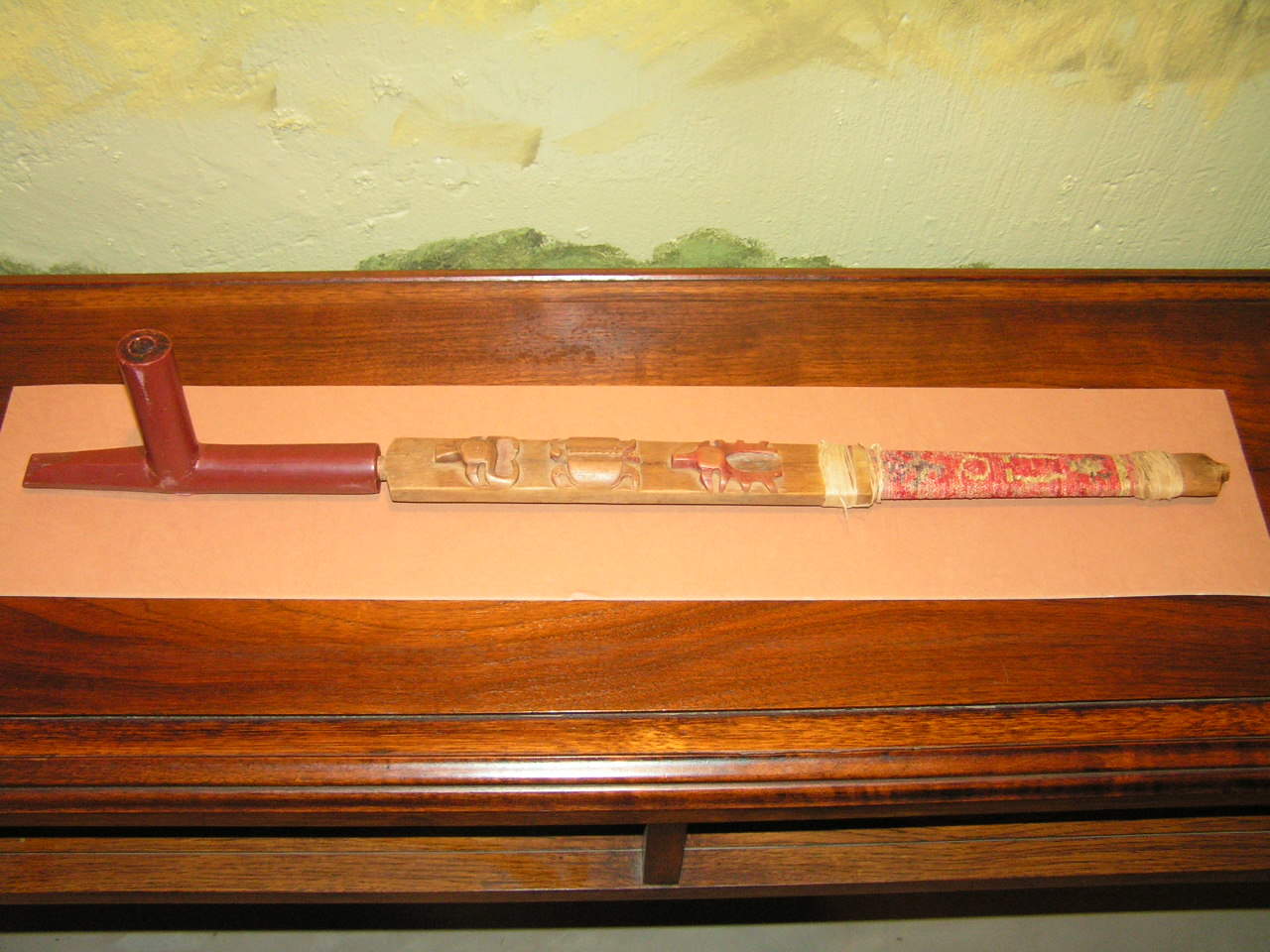 Quanah Parker's peace pipe
In 2008, Henrietta's Heard family bestowed a significant gift upon the Clay County 1890 Jail Museum-Heritage Center: a peace pipe belonging to Comanche Chief Quanah Parker. As a volunteer for the museum, I immediately recognized the significance of the pipe as a symbol of the transition from enmity to friendship between the Anglo American and Comanche culture of Clay County.
A member of the Heard family relayed to me that Quanah, his wives, and others often camped at the William Calvin Heard farmstead. When Quanah brought the pipe to Clay County from the reservation in Indian Territory, he was on a mission to seek a better deal for his people as they strove to fit into the "white man's world." Parker was on his way to Henrietta to catch a train for Washington, D.C., one of the many trips he took to the U.S. Capitol. He camped on the Heard land and gifted the peace pipe to the family sometime between 1900 and 1908.
Over the years, the Heards shared this valuable possession with the community, even in "show and tell" in public schools. The pipe's pristine condition attests to the skills of the Comanche. The family gave the pipe to the museum in 2008 because they realized its value and wanted it to be preserved as part of Clay County's heritage.
Lucille Glasgow is a former public school teacher and the corresponding secretary for the Clay County Historical Society, Inc.
Posted August 01, 2014

Read stories from people across Texas
Browse All Stories