Nacogdoches's First Black Baptist Church
The Texas Story Project.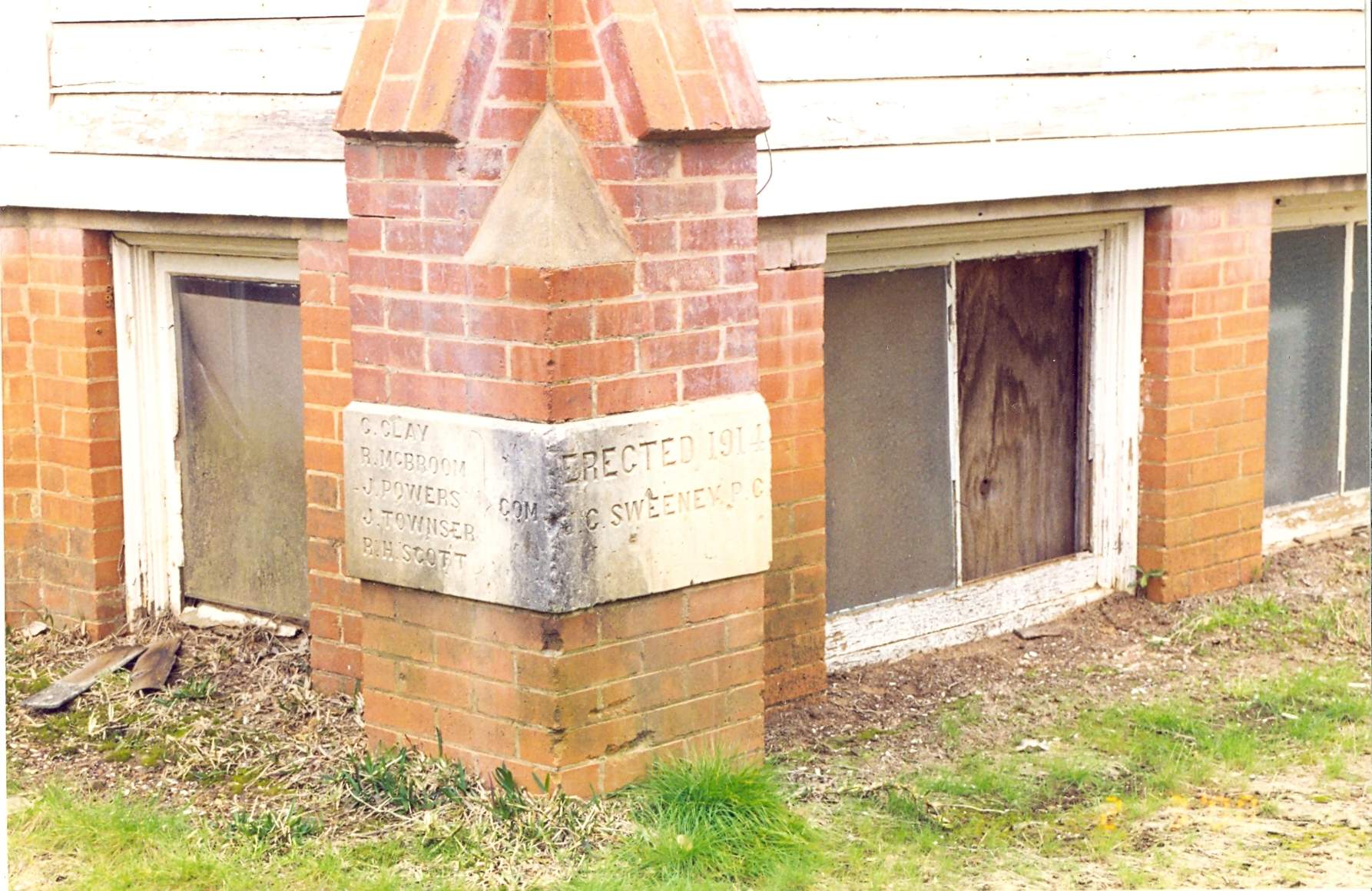 Cornerstone of Zion Hill Church
"Erected in 1914. J.C. Sweeney, Pastor," reads the cornerstone of the Zion Hill Baptist Church, one of the most beautiful, historic, and cherished buildings in Nacogdoches.
This may be a case in which the artifact fails to tell the whole story. The actual history of the Zion Hill Baptist Church goes back to 1878, when its first pastor, Lawson Reed, came to Nacogdoches from Louisiana. At the time, there was no organized Baptist church serving Nacogdoches' African-American community, and Reed was determined to start one. By 1897, Reverend Reed had formed a church.
The Zion Hill congregation began as a small group who regularly worshiped under a brush arbor. When the approach of winter forced the group to look for other accommodations, early members of the church donated two acres of land for building a one room frame structure. In the 1890s, the congregation built a second plain, square church, but by 1914 they had outgrown this building as well.
In 1914, the congregation purchased land on Nacogdoches's Lanana Street from John Schmidt, a local businessman. Schmidt aided the congregation by refusing to accept a down payment on the land, personally financing the construction of the church, and securing the services of architect Dietrich Rulfs, a German architect credited with many of Nacogdoches's most beautiful buildings and homes. Adorned with a blend of Victorian styling and Gothic Revival detailing, the beautiful three-story church was completed that year at a cost of $7,223.00. Although Sweeney was pastor, Reed was still a driving force behind the congregation.
The Zion Hill Baptist Church was a social and religious center for the Zion Hill community and many other African-American families in the area for 73 years. It was occupied by the congregation until 1987, when a new sanctuary was purchased. Unfortunately, the church fell vacant for fifteen years, and ultimately into disrepair. But the community has stepped forward to bring it back to its former glory. The Nacogdoches County Historical Foundation restored the exterior and now the City of Nacogdoches is in the process of restoring the interior. When restoration is completed, the church will serve as an African-American museum, a photographic archive of Nacogdoches architecture, and a community center.
Jessica Sowell is the Assistant Historic Sites Manager for the City of Nacogdoches.
Posted July 21, 2014

Read stories from people across Texas
Browse All Stories