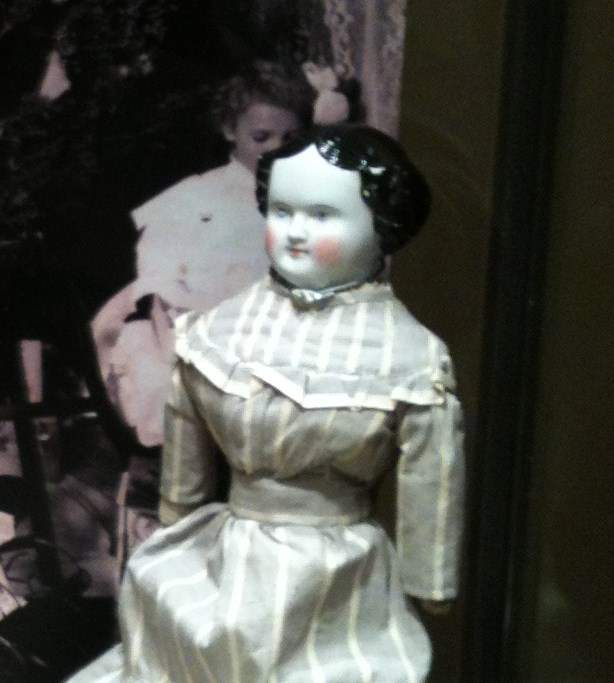 Nellie Bly, the china-head doll
This china-head doll has always been known to my family as Nellie Bly. She belonged to my great aunt Bertha Cornforth who was born in Mexico, Missouri in 1866.
Bertha and her family moved to Robinson, Texas in a covered wagon when she was just four years old. Nelly Bly was along for the journey, too. Bertha's mother, Emma McKee Cornforth, kept a journal chronicling the family's 44-day trip to Texas. She wrote about the hardships that were encountered along the way. Reading the journal makes me realize the determination and strength that this move required. Four years later, my grandfather, Robert Wallace Cornforth, was the first Texas-born Cornforth. This doll and the journal from that trip have always represented my Texas heritage. Being a third-generation Texan married to a fourth-generation Texan, and knowing that our ancestors helped build Texas, makes me proud every day.

Amy Edwards was born and raised in Texas and currently resides in Fort Worth with her husband.
Posted August 07, 2014

Read stories from people across Texas
Browse All Stories