Hopson Burleson and the Pebble
The Texas Story Project.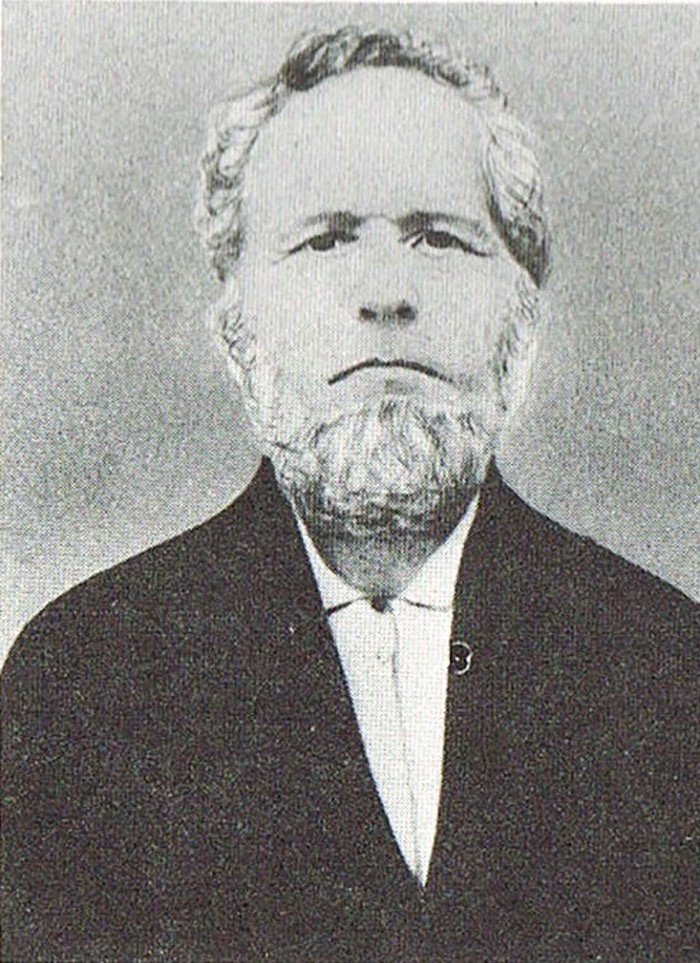 Hopson Burleson. Image courtesy of Linda Mullen.
Hopson Burleson came to Texas in the early 1800's from Tennessee. He settled near Victoria, but soon decided to move on because of conflicts with the Karankawa. He obtained a land grant, and moved his family to Freestone County around 1845.
The American Indians in Freestone County were not happy about the settlers, and one day, Hopson and several other settlers were ambushed. The settlers scattered in different directions, but one settler made it back to the settlement. He told Hopson's wife Sallie what had happened. She responded that as long as Hopson had a good lead on the pursuers, he would never be caught. She was right. Hopson came back in a couple of days. To survive, he had stayed in the brushy areas during the day, moved at night, and put a pebble in his mouth to keep his throat moist. My dad always had me put a pebble in my mouth when we were going to be out for a long time.
Hopson had eleven children and many descendants in Freestone, Limestone, and Navarro counties. He died in 1882, and is buried in Burleson Cemetery.
Hopson Burleson was my great-great-great-grandfather. This story came from my great-grandmother, who was young when Hopson died.
Brad Pullin is a member of the Freestone County Historical Commission.
Posted September 04, 2014
Join 6 others and favorite this
TAGGED WITH: Pioneer Experience

Read stories from people across Texas
Browse All Stories