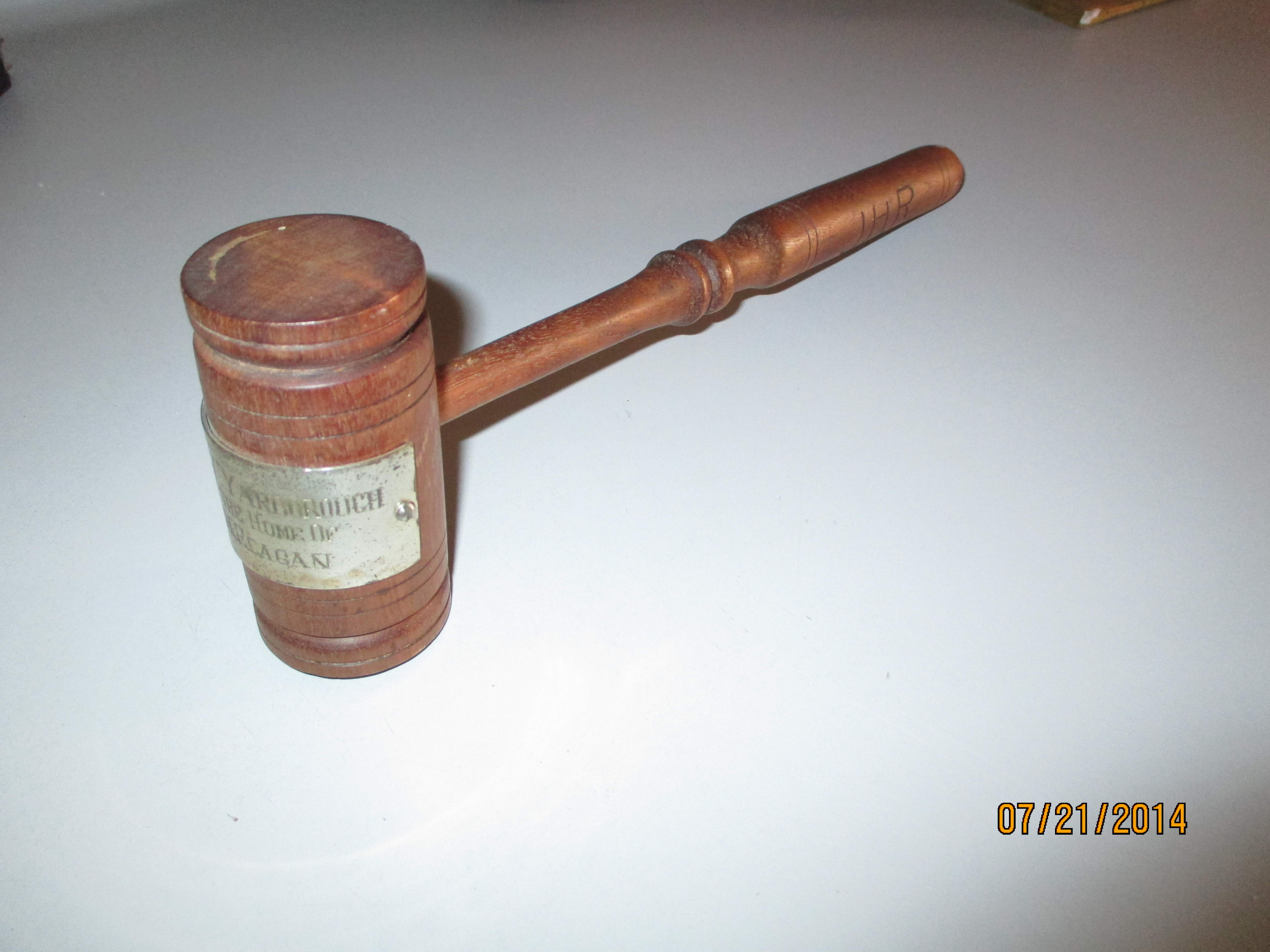 Judge Reagan gavel
In 1997, I was invited to Austin to choose items from the estate of Ralph Yarborough for displays at our newly constructed library in Chandler. Yarborough was a former U.S. Senator whose lengthy career in Texas politics provided a treasure trove of papers and artifacts. Among the items I brought back for the library was a gavel used by John H. Reagan (1818-1905). Judge Reagan was the first Henderson County judge, a U.S. Representative and U.S. Senator, and he served as the Postmaster General of the Confederate States of America. He later served as the first chairman of the Texas Railroad Commission and was a founder of the Texas State Historical Association.
Senator Yarborough was also a Henderson county native, born in Chandler in 1903. The gavel was presented as a gift to Senator Yarborough. It has moved from Senator Yarborough's Austin home to his family home in Chandler, which now serves as the Chandler Museum and Visitor Center.
It always amazes me to think that our county and town have so many connections to people and events that have impacted our Texas history. As we collect and archive items for the new museum, this thought is constantly reinforced. We often wish "walls could talk," but what a story this gavel could tell!
Nancy Bertholf is the director of the Chandler Public Library.
Posted August 01, 2014
Join 1 other and favorite this
TAGGED WITH: Texas Political Figures - 19th Century, Texas Political Figures - 20th Century

Read stories from people across Texas
Browse All Stories