Crucifix from Spanish Shipwreck
Spanish jewelry of faith
Print Page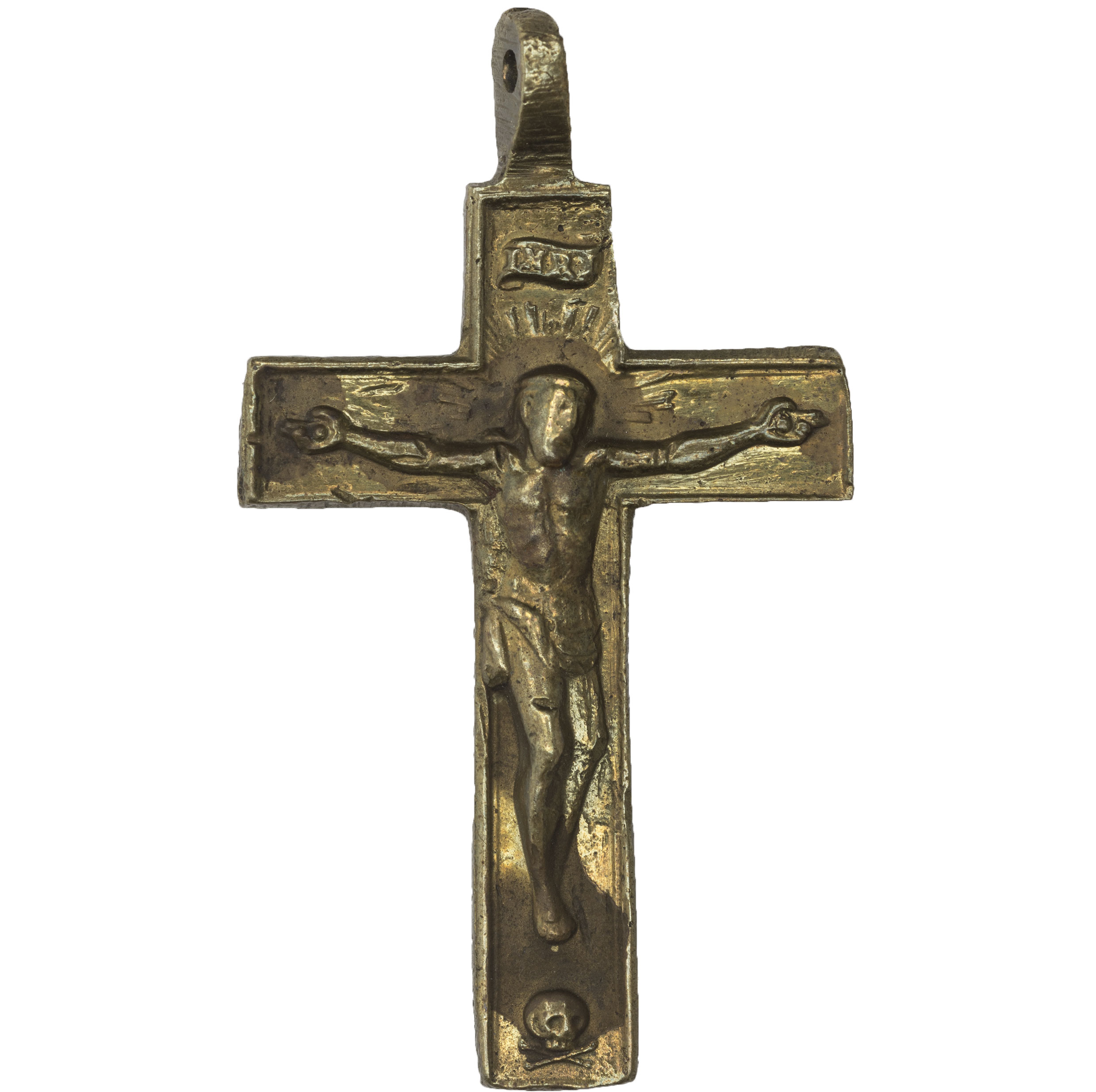 Crucifix found on Spanish boat that shipwrecked in 1741.
Spanish missions supervised by Franciscan missionaries flourished in coastal Texas in the mid-1700s. The missionaries often brought with them symbols of their Catholic faith. This crucifix, found in the cargo of a Spanish ship wrecked off the coast of Mexico in 1741, is typical of items worn by early Spanish colonists and missionaries who settled in Texas.
Lender
Houston Museum of Natural Science
About
Clothing and Accessories
1741
Display Status
This artifact is not on view.
Crucifix from Spanish Shipwreck
Artifact from Houston, TX

Read stories from people across Texas
Browse All Stories