1861 Secessionist Flag That Flew Over the Alamo
Seguin-made flag later presented to Hood's Texas Brigade
Print Page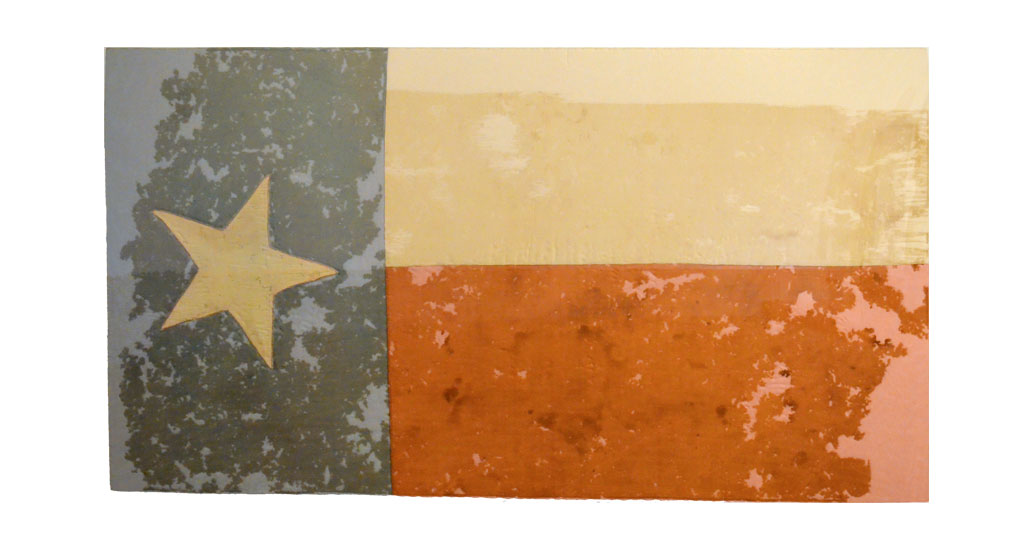 Alamo Secessionist flag
When Texas delegates voted to secede from the Union in February 1861, a "Committee of Safety" was organized to seize all federal property in the state, especially the federal arsenal in San Antonio.
At that time, the Civil War had not yet begun, and rather than fire on fellow Americans, the commander of U.S. forces in Texas decided to surrender the military property and evacuate the 3,000 federal troops then stationed in Texas. After the surrender, this coarse woolen flag, hand-sewn by women from Seguin, flew over the Alamo for one week. It was later presented to the Guadalupe Rangers, Company D, which became part of the Fourth Texas Infantry, Hood's Brigade, one of the most storied units in the Confederate Army.

The seeds of secession had been planted in the compromises in early American history that allowed the southern section of the United States to retain the institution of slavery while other parts of the country strongly objected. As the nation expanded west, the two sections repeatedly clashed. In November 1860, Abraham Lincoln won the presidency with a promise to stop the expansion of slavery into the western territories. His election caused a stampede for secession across the South. Seven states, including Texas, seceded before Lincoln even took office in March 1861.
Artifact Spotlight
May 2013
Lender
The Dolph Briscoe Center for American History, The University of Texas at Austin
Display Status
This artifact is not on view.
1861 Secessionist Flag That Flew Over the Alamo
Artifact from The Alamo, San Antonio, Bexar County

Read stories from people across Texas
Browse All Stories