Pewter Porringer from La Belle
Cup belonging to ill-fated crew member of La Salle's expedition
Print Page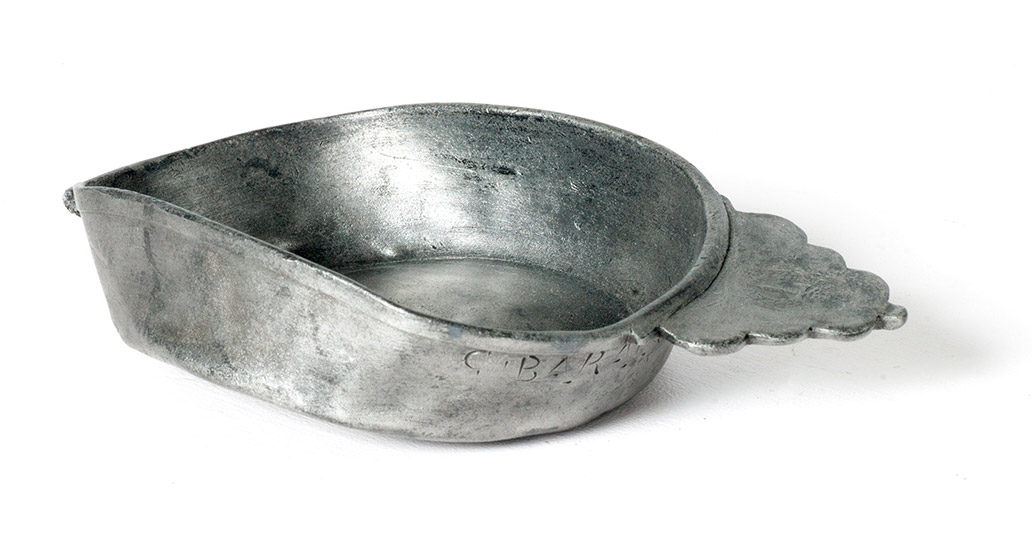 Pewter porringer
Things left behind can tell sad stories. This cup tells one of them. During René Robert Cavelier, Sieur de La Salle's 1684 expedition to establish a French colony at the mouth of the Mississippi River, he left behind a group of sailors aboard La Belle. A series of disasters overtook the inexperienced crew. When the ship was excavated, this cup was found next to the skeleton of a sailor resting on a bed of rope. Of the 27 sailors assigned to La Belle, only six survived.
Lender
Property of France from the collection of the Musée National de la Marine on loan from the Texas Historical Commission
About
Housewares
5 1/2" Height X 3 3/4" Width
Time Period: 1519 - 1689
Display Status
Exhibit: La Belle
This artifact is currently on view.
Pewter Porringer from La Belle
Artifact from Matagorda Bay, Calhoun and Matagorda County

Read stories from people across Texas
Browse All Stories