Lake Murvaul Segregation Sign
1950s sign shows the lingering practice of segregation in Texas public places
Print Page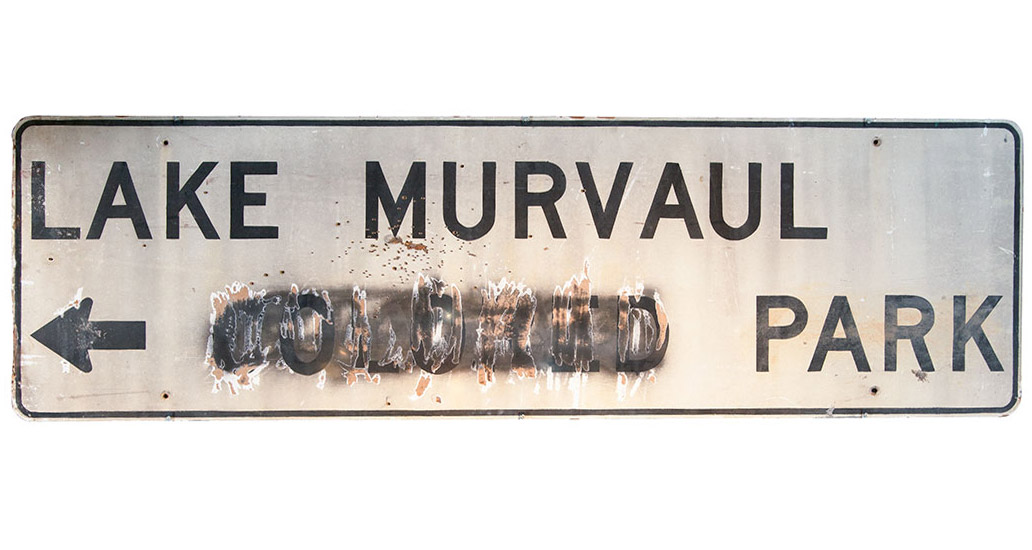 Lake Murvaul Sign
When the Lake Murvaul park in east Texas Panola County opened to the public in the summer of 1958, it was among the many public facilities in Texas still segregated despite the 1954 Brown v. the Board of Education Supreme Court ruling which declared "separate but equal" facilities to be unconstitutional. This sign indicated the segregated area of the park. By the late 1960s, Lake Marvaul Park was no longer segregated.
Lender
George Washington Carver Museum and Cultural Center, Austin
About
Signs
24" Height x 80" Width
ca. 1958
Display Status
This artifact is currently on view.
Lake Murvaul Segregation Sign
Artifact from Lake Murvual, Panola County

Read stories from people across Texas
Browse All Stories