Juan Nepomuceno Seguin, Painted from Life in 1838
At age 32, the Tejano revolutionary was already a military hero and Texas senator
Print Page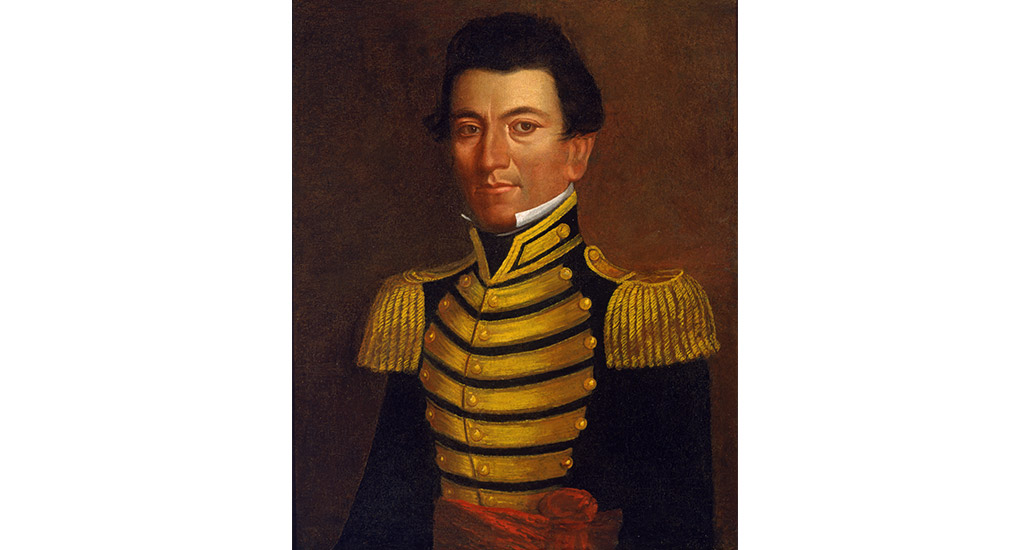 Juan Nepomuceno Seguin
Juan Nepomuceno Seguín witnessed Texas history as it happened. His political career began in 1828 when he was elected as an alderman in San Antonio de Béxar (present-day San Antonio). He served in various political positions until his military career began in 1835. Although he missed the final battle at the Alamo after being sent for reinforcements, Seguín organized a Tejano (Texans of Mexican descent) company that served as a rear guard for Sam Houston's troops at the Battle of San Jacinto. Seguín went on to serve multiple terms as the only Tejano in the Republic of Texas Senate. In 1840, he became the mayor of San Antonio. This oil on canvas portrait showing Seguin in military uniform was painted by Thomas Jefferson Wright in 1838.
Lender
Texas State Preservation Board, Capitol Historical Artifact Collection, Austin
About
Artworks
32.5" Height X 27.5" Width X 2.5" Depth
1838
Display Status
This artifact is currently on view.
Juan Nepomuceno Seguin, Painted from Life in 1838
Artifact from San Antonio, TX

Read stories from people across Texas
Browse All Stories