Howitzer Shell from San Jacinto Battlefield
Cannon shell was abandoned by the Mexican army after their defeat at San Jacinto
Print Page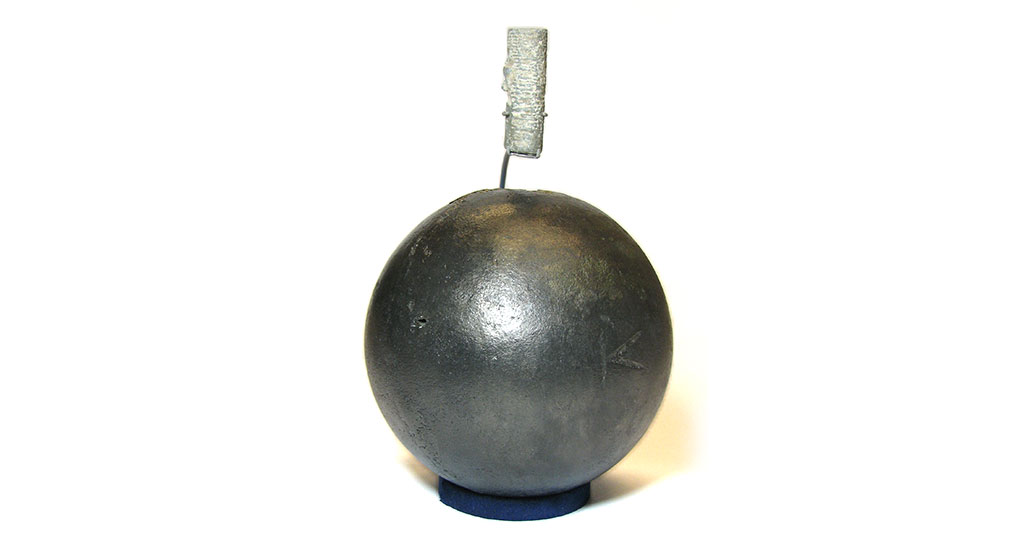 Howitzer Shell
During the retreat from their defeat at the Battle of San Jacinto, the Mexican army became bogged down in the mud between the San Bernard River and West Bernard Creek—both located in Wharton County. As a result, several thousand objects were abandoned in that area including cannon balls, bayonets, uniform insignias, rifle pieces, and six howitzer shells. This 24-pound shell, made for use in a short-nosed cannon, was found buried vertically with two other shells near Middle Bernard Creek. The type of lead plug shown here was used when transporting the shells.
Artifact Spotlight
August 2013
Lender
Cushing Memorial Library and Archives, Texas A&M University, College Station
About
Weapons
5 3/4" Diameter
1830s
Display Status
This artifact is not on view.
Howitzer Shell from San Jacinto Battlefield
Artifact from Wharton County

Read stories from people across Texas
Browse All Stories