Gurley Transit Used by Texas Surveyors
Taking measurements in the 19th century
Print Page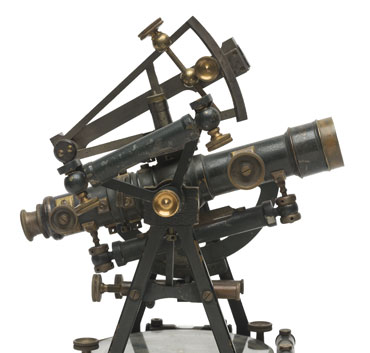 19th Century surveying tool possibly used in selling land to fund the new capitol
What post-Civil War Texas lacked in funds, it certainly made up for in land. In 1875, delegates at the Constitutional Convention set aside three million acres of land to fund a new capitol building that would be large enough to house all of the state's government departments. The new building would also be a visual reminder of the grandness of Texas. The Capitol Land Board appointed J.T. Munson to survey the Texas Panhandle land that would eventually become the legendary XIT Ranch. Surveyors of the time likely used a tool like this. Crafted by W. and L.E. Gurley, this transit was an advanced version of the compass, but with a telescope attached. This allowed angles to be measured with or without use of a compass needle.
Lender
Miller Blueprint Company, Austin
Display Status
This artifact is not on view.
Gurley Transit Used by Texas Surveyors
Artifact from Austin, TX

Read stories from people across Texas
Browse All Stories