Brass Candlesticks from La Belle
Fine objects likely belonged to wealthy French colonist
Print Page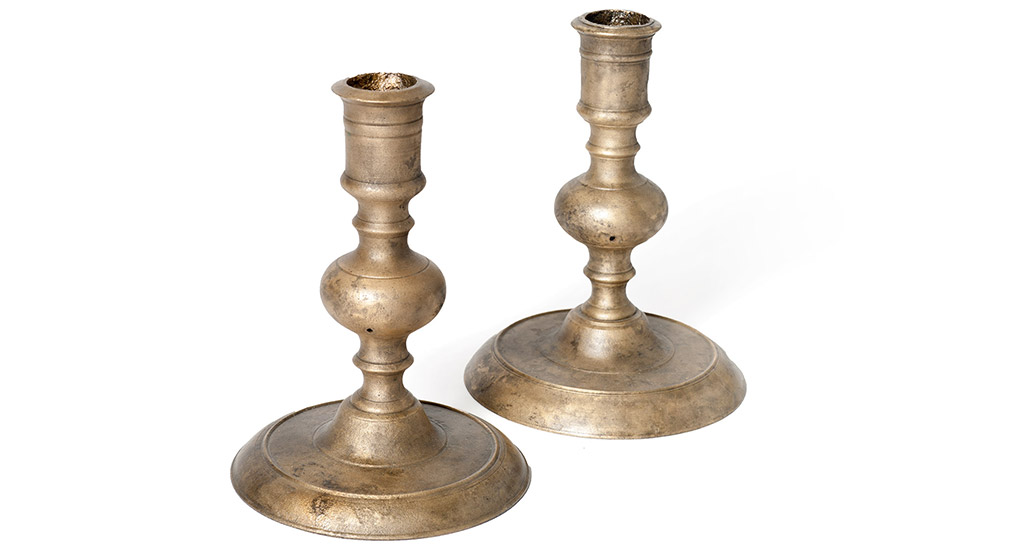 Brass candlestick
Many of the artifacts excavated from the wreckage served more utilitarian purposes, such as weaponry, construction materials, and early navigation tools, but some were a lot more lavish. Though still intended for a specific purpose, these candlesticks are among the finer objects discovered in the wreckage of La Belle. As René Robert Cavelier, Sieur de La Salle planned to establish a new French colony, many wealthy volunteers—to whom the candlesticks likely belonged— accompanied him on the expedition. La Belle was discovered in Matagorda Bay, northeast of modern-day Corpus Christi, in 1995. The contents were excavated in 1996.
Lender
Property of France from the collection of the Musée National de la Marine on loan from the Texas Historical Commission
About
Housewares
6" Height x 4 1/2" Diameter
Time Period: 1519 - 1689
Display Status
Exhibit: La Belle
This artifact is not on view.
Brass Candlesticks from La Belle
Artifact from Matagorda Bay, Calhoun and Matagorda County

Read stories from people across Texas
Browse All Stories