Texas Focus: Rushmore
Texas Spirit Theater
Max Fischer is a more than determined student at his prep school, Rushmore Academy where he oversees anything with the word "extra-curricular." He befriends a preschool teacher named Ms. Cross, whom he ends up falling in love with. Only to find things take a turn for the worst when his mentor, Herman Blume, an unhappy millionaire falls for her as well. As a result, their personal and professional lives spiral out of control.
This Texas Focus screening is a co-presentation with The Austin Film Festival.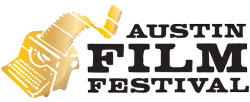 assistive listening
Following the screening, join us as we welcome Jennifer Long, the on-set costumer for Rushmore. Hear what it was like to to work with Bill Murray and Jason Schwartzman, as well as her experiences working on other feature films here in Texas.
Ticket prices are $3 for AFF and Bullock Museum members and $5 for non-members.

To view the Film Ticket Refund and Reschedule Policy, click here.