Texas Artist Series: Marcia Ball
Programs
November 1, 2019 7:00pm - 8:30pm
Experience the rich diversity of Texas's cultural heritage. From world-renowned concert pianists to award-winning authors, cutting-edge filmmakers to dance troupes, this series explores the arts.
Program Details
Texas-born, Louisiana-raised pianist, songwriter and vocalist Marcia Ball, has won worldwide fame and countless fans with her ability to ignite a full-scale roadhouse rhythm and blues party every time she takes the stage. Her rollicking Texas boogies, swampy New Orleans ballads and groove-laden Gulf Coast blues have made her a one-of-a-kind favorite with music lovers worldwide. Over the course of her five-decade career, Ball has recorded 15 solo albums, 4 of them Grammy-nominated. With each new release Ball's reputation as a profoundly soulful singer, a boundlessly talented pianist and a courageous, inventive songwriter continues to grow. She draws her listeners deep into her music with instantly memorable melodies and imaginative imagery. Her songs paint vibrant musical pictures richly detailed with recognizable characters, regional flavors, universal themes and colorful scenes. Don't miss this one-of-a-kind performer and Texas treasure at the Bullock Museum.
Only a few seats left, remaining tickets available for purchase on-site. $15 for members, $20 non-members. Prior to the performance from 6:00pm to 7:00pm enjoy a reception with light bites and cash bar.
Presented with support from Texas Commission on the Arts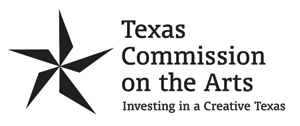 Your ticket purchase supports the Bullock Museum's exhibitions and educational programming.
The Bullock Texas State History Museum is a division of the Texas State Preservation Board. Additional support for educational programming provided by the Texas State History Museum Foundation.