Texas Artist Series: James Dick and Thomas Burritt in Concert
Programs
February 23, 2017 7:00pm - 9:00pm
Experience the rich diversity of Texas's cultural heritage. From world-renowned concert pianists to award-winning authors, cutting-edge filmmakers to dance troupes, this series explores the arts.
Program Details
The Museum is pleased to once again welcome James Dick, world-renowned concert pianist, for an evening performance in the Museum's Grand Lobby. For this performance, James Dick will be accompanied by Thomas Burritt who has built a reputation in chamber music, as a percussion soloist and a concert marimbist.
The evening will feature solo performances in addition to a concerto for piano and percussion orchestra executed by both artists. James Dick will perform works by Bach, Beethoven, Chopin and Gershwin. Thomas Burritt will present works by Patrick long and Blake Tyson. Together they will perform a concerto written by David Gillingham and arranged by Motoike.
About the Performers
James Dick has performed in venues across the globe and maintains a busy schedule as a solo artist. His famous Round Top Festival Institute, now in its 44th year, welcomes Texans from across the state to a small town that has been known since its earliest days as a home for poets and musicians. The Institute celebrates Texas's heritage and fosters young musical talent, benefitting Texans across the state.
Thomas Burritt is a storied educator and dynamic performer. He is Professor of Percussion at the Butler School of Music at the Univeristy of Texas and active percussion soloist and recording artist.
Thank You Sponsors
The James Dick Concert is presented by M. H. Crockett, Jr.
Support from Texas Commission on the Arts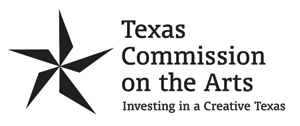 Support for the Bullock Museum's exhibitions and education programs provided by the Texas State History Museum Foundation.