Suffrage Centennial: Texas Women and the Right to Vote
Programs
June 28, 2019 7:00pm - 9:00pm
Celebrating the vote, and the struggle for full democratic citizenship in Texas.
Event Details
Join us for a program on the evening of June 28, 2019 to commemorate the centennial of Texas' ratification of the 19th amendment. This program will coincide with the opening of an exhibition in the Museum gallery exploring the history of women's suffrage. For this evening program, a panel of historians will explore the movement leading up to women's suffrage, provide some historical context for this era of Texas history and highlight issues that still have continuing relevance today.
Prior to the panel discussion enjoy at reception with light bites, a cash bar and tours of Sister Suffragists starting at 6:00pm.
Please note: RSVPs to this event are currently at capacity. There will be a standby line at the door and if space becomes available, guests in standby will be seated on a first come first served basis.
Educator Workshop
Educators are invited to the mini-symposium on June 28th and for a workshop the following day, June 29th. Museum staff and scholars will facilitate a discussion and strategy session for incorporating information from the symposium and exhibition into classroom curriculum. CPE certificates will be provided. For more information and to register click here.
About the Presenters
Jessica Brannon-Wranosky is the Distinguished Professor of Digital Humanities and History at Texas A&M University-Commerce. She received her Ph.D. in history from the University of North Texas. Dr. Brannon-Wranosky specializes in women, gender and sexuality history and digital humanities. Her work has appeared in a number of regional and national academic journals, anthologies, and a variety of online digital publications and exhibits. She is currently serving as the Project Director for the Handbook of Texas Women (www.tshaonline.org/TexasWomen), a statewide content development and public education project of the Texas State Historical Association for which the central portion of the project development runs from 2016-2020. Her most recent publications include Impeached: The Removal of Texas Governor James E. Ferguson, A Centennial Examination coedited with Bruce A. Glasrud, (Texas A&M University Press, 2017), and essays by her in Texas Women/American Women: Their Lives and Times (University of Georgia Press, 2015)—a 2016 winner of the Liz Carpenter Award, Discovering Texas History (University of Oklahoma Press, 2014). From 2009-2014, she was the digital media author for W. W. Norton's Give Me Liberty, the number one selling U. S. History college textbook worldwide. Dr. Brannon-Wranosky has received several awards for her research including TSHA's John H. Jenkins Award in 2015 and the Texas Oral History Association's Best Article Award in 2016. Her forthcoming book focuses on the role Texas and Texans played in the woman suffrage movement at the national level and in the South.
Rachel Gunter is a Professor of History at Collin College in Plano, Texas. She received her Ph.D. in history from Texas A&M University. Dr. Gunter is the Texas Coordinator for the Online Biographical Dictionary of the Woman Suffrage Movement in the United States, a crowd sourcing digital humanities project thru the Women and Social Movements in the United States database, which partnered with the Handbook of Texas Women to produce biographical sketches of Texas suffragists. Her research focuses on the Texas woman suffrage movement and its effects on the voting rights of other groups including immigrants, servicemen, WWI veterans, Mexican Americans and African Americans. Her publications include "Without Us, It is Ferguson with a Plurality,' Woman Suffrage and Anti-Ferguson Politics" in Impeached: The Removal of Texas Governor James E. Ferguson (2017) published by Texas A&M University Press.
Celina Stewart is Director of Advocacy and Litigation at the League of Women Voters. She serves as lead lobbyist and liaison with Congress; develops and implements League political strategies and policy positions around election reform, redistricting, and voting rights issues; and manages the national litigation portfolio of 50 state Leagues. Prior to joining the League, she was acting Chief Operating Officer and Director of Philanthropy at an electoral reform nonprofit; served as a litigation consultant to several Am 100 law firms handling complex merger and acquisition transactions; was legislative aide at the Michigan legislature handling the public interest portfolio for the House Tax Chair; and Legal Counsel to the Minority Leader Stacey Abrams at the Georgia House of Representatives. As Legal Counsel, she oversaw the legislative agenda from start to finish and was appointed to Reapportionment Counsel where she led a team of technical mappers and legal assistants to draw alternative redistricting maps in compliance with Section 5 of the Voting Rights Act and build a voting rights record for the state. After returning to DC in 2012, she served as Director for the Congressional Black Caucus Institute's 21st Century program, working with corporate giants and Members of Congress to produce the Annual Report, offering policy guidance aimed at improving minority communities that's presented to the POTUS and Cabinet members.
Sponsored by Texas A&M University-Commerce with additional support by the Texas Bar Foundation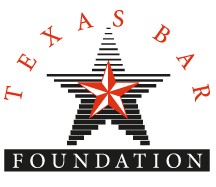 The Bullock Texas State History Museum is a division of the Texas State Preservation Board. Additional support for educational programming provided by the Texas State History Museum Foundation.
Image credit: Texas State Library and Archives Commission