Native America: New World Rising
Film Screening and Conversation
January 23, 2019 7:00pm - 8:30pm
Discover how Native Americans fought conquest through a screening and conversation with Comanche filmmaker.
Event Details
PBS documentary series Native America explores the splendor and ingenuity of the world created by America's First Peoples. Combining modern science with Native knowledge, the series shines a spotlight on these ancient cultures and the communities that still thrive today.
Join us for a screening of the episode "New World Rising" which explores how Native Americans resisted conquest. This episode combines scholarship and indigenous voices to provide a balanced history of the Comanche.
After the screening join a conversation with Executive Producer Julianna Brannum who will discuss her work, motivation, and approaches for sharing Native American history with a national audience. After the discussion, tour original exhibitions to truly appreciate Comanche contributions to the Texas identity. Program held in conjunction with the exhibition, Becoming Texas.
About the Presenter
Julianna Brannum is a Producer, Director and documentary filmmaker. Her first film, The Creek Runs Red, was selected to air in Fall 2007 on PBS's national primetime series, Independent Lens. In early 2008, she co-produced a feature-length documentary with Emmy Award-winning producer, Stanley Nelson for PBS's We Shall Remain – a 5-part series on Native American history. The episode, "Wounded Knee", chronicled the siege of Wounded Knee, SD in 1973 led by the American Indian Movement. In 2007, Brannum was selected as a Sundance Institute/Ford Foundation Fellow and has been awarded grants from the Sundance Institute's Native Initiative, National Geographic, ITVS, the Oklahoma Humanities Council, NAPT, and the Sundance Documentary Fund for her documentary LaDonna Harris: Indian 101. In April 2008, she was awarded a fellowship from the Rockefeller Foundation and the Tribeca Film Institute in support of the film. Her most recent project is a series for PBS called "Native America" in which the final episode tells the story of the Comanche and the horse. "Native America" aired nationally on PBS starting October 23, 2018. Ms. Brannum is a graduate of the University of Oklahoma and was awarded the 2008 Distinguished Alumni Award for the College of Arts and Sciences. She is a member of the Quahada band of the Comanche Nation of Oklahoma.
Presented in partnership with KLRU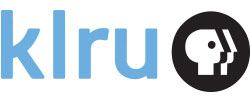 Support for the Bullock Museum's exhibitions and education programs provided by the Texas State History Museum Foundation.