Music Under The Star: The Midnight Stroll with Walker Lukens
Programs
July 8, 2016 6:00pm - 9:00pm
Music Under the Star is a free concert series held each July in the Bullock Museum's Lone Star Plaza. The public is invited to experience free concerts under the iconic Bullock Museum Star from 6 to 9 p.m. with complimentary garage parking. Bring the whole family, camp chairs, and blankets to enjoy an incredible lineup of Texas artists.
Please note: Food, beer, and soda are available for purchase at all MUTS concerts.
Kicking off the 2016 Music Under the Star series on July 8 is The Midnight Stroll, featuring Ghostland Observatory frontman Aaron Behrens and Jonas Wilson (previously from Lomita and White White Lights) on guitar. The Midnight Stroll is a crack team of Austin musicians that blends elements of soulful rock and heartfelt blues into a refreshing sound.
Opening at 6 p.m. is Walker Lukens, whose soulful, emotive tenor and alt-pop songwriting have been compared to Harry Nilsson to Tom Waits and Pavement. After fronting other bands, the Austin, Texas-based Lukens released Year of the Dog EP and the full length, Devoted, in 2013. They received unanimous praise from outlets like NPR, American Songwriter, Austin-American Statesman, Austin Chronicle, Houston Chronicle, and Billboard.
Music Under The Star is Supported by Frost Bank.

Media Sponsorship for Music Under The Star is provided by KUTX.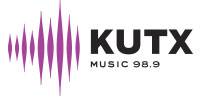 Presented in partnership with Atomic Picnic, KLRU, Austin City Limits and MP&E Gear Cameras and Lighting.