Interpreting the Civil War: PBS' Mercy Street
Texas Spirit Theater
Join the Bullock Texas State History Museum, KLRU-TV, Austin PBS, and the James A. Michener Center for Writers for a discussion of the Civil War in popular culture, the evolution of the subject through the years, and its continued relevance today. Scholars, authors, and filmmakers will discuss depictions of the war and its aftermath as seen on screen over time. Following the discussion, enjoy an exclusive screening of portions of the first three episodes of new Civil War drama Mercy Street before it airs on PBS nationwide in January 2016.
About the Panel
Moderator
James Magnuson, Director, James A. Michener Center for Writers
Magnuson is the author of almost a dozen novels—among them Without Barbarians, Ghost Dancing, Windfall, The Hounds of Winter, and Famous Writers I Have Known—and a dozen plays, which have had production at Playwright's Horizons, Hudson Guild, and St. Peter's Gate. He received the Hodder Fellowship of Princeton University for his plays, a fellowship from the National Endowment for the Arts, and an award from the Texas Institute of Letters for his fiction. His career also includes a stint as a series television writer in Hollywood.
Panelists
David Zucker, President of Television for Scott Free
Zucker is Executive Producer of the Emmy and Golden Globe-nominated, Peabody-acclaimed drama, The Good Wife, which begins its 7th season on CBS this fall, as well as a series adaptation of Philip K. Dick's classic The Man in the High Castle for Amazon, the Civil War medical drama, Mercy Street, PBS' first scripted series in over a decade, and the forthcoming CBS event series, Braindead, which will air on CBS next summer. This year, Zucker was also involved with the release of Halo: Nightfall, a feature-length digital series for X-Box/Microsoft.
Steven Deyle, Associate Professor, University of Houston
Professor Steven Deyle specializes in nineteenth-century U.S. social and political history, with a particular interest in slavery and the Old South. He received his B.A. from the University of California, Santa Cruz, and his M.A. and Ph.D. from Columbia University. He has been the recipient of numerous fellowships, including, most recently, a Post-Doctoral Fellowship for the Fall 2011 semester from the Gilder Lehrman Center for the Study of Slavery, Resistance, and Abolition at Yale University; and the 2009 Joyce Tracy Fellowship from the American Antiquarian Society in Worcester, MA. Professor Deyle has been invited to participate in prominent historical films and documentaries. Of particular note, Professor Deyle served as both a historical consultant and a member of the creative team for the Academy Award winning film, 12 Years a Slave. Dr. Deyle also appeared in an episode of the 6-part Emmy winning PBS series "The African Americans: Many Rivers to Cross" (2013) hosted by Dr. Henry Louis Gates, Jr.
This program is co-presented by the Bullock Museum, KLRU-TV, Austin PBS, and the James A. Michener Center for Writers.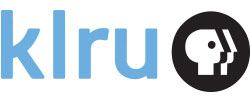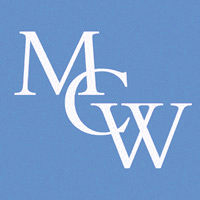 Support for the Bullock Museum's exhibitions and education programs provided by the Texas State History Museum Foundation.
About Mercy Street
Set in Virginia in the spring of 1862, Mercy Street follows the lives of two volunteer nurses on opposite sides of the conflict; Mary Phinney (Mary Elizabeth Winstead), a staunch New England abolitionist, and Emma Green (Hannah James), a naïve young Confederate belle. The two collide at Mansion House, the Green family's luxury hotel that has been taken over and transformed into a Union Army Hospital in Alexandria, a border town between North and South and the longest-occupied Confederate city of the war. Ruled under martial law, Alexandria is now the melting pot of the region, filled with soldiers, civilians, female volunteers, doctors, wounded fighting men from both sides, runaway slaves, prostitutes, speculators, and spies.
The intersection of North and South within the confines of a small occupied town created a rich world that is chaotic, conflicted, corrupt, dynamic and even hopeful—a cauldron within which these characters strive, fight, love, laugh, betray, sacrifice and, at times, act like scoundrels. This series is not about battles and glory, it's about the drama and unexpected humor of everyday life behind the front lines. It's a fresh twist on an iconic story, one that resonates with larger themes we still struggle with today.
To view the Film Ticket Refund and Reschedule Policy, click here.
Screening 12/5/2015