Evenings Out: Salt Lick
Programs
July 12, 2016 6:00pm - 8:00pm
Great conversation on Texas cuisine, plenty of tasty food and libations plus the chance to explore Our Global Kitchen.
Enjoy an evening of good food and conversation with local BBQ institution The Salt Lick, Salt Lick owner Scott Roberts, and Certified Sommelier, book author, and regular Texas Monthly columnist, Jessica Dupuy.
Starting at 6:00pm enjoy a drink and a Texas sized BBQ picnic in the grand lobby of the Bullock Texas State History Museum with a full serving of Salt Lick's famous brisket, sausage and chicken along with sides.
At 6:30pm, Dupuy will share her expertise on the tastes of Texas food and wine while you pair the perfect Salt Lick Cellars selection with your plate of BBQ.
After the talk, visit the exhibition Our Global Kitchen where you can enjoy cobbler in the Whole Foods Market Tasting Kitchen, or pick up your copy of The United Tastes of Texas and The Salt Lick Cookbook while mingling with Roberts, Dupuy, and fellow guests.
Tickets are $25 members and $40 for non-members. Purchase tickets by clicking the button to the right.
About the Presenters:
Salt Lick owner Scott Roberts is more concerned about the happiness of his customers than anything else. That recipe has served him well as the Salt Lick regularly serves thousands of customers every year and has a loyal fan base. Roberts is building on the simple and proven techniques of his forefathers, who prepared food and cooked meat in ways that preserved it on their journey to Texas. His great grandparents settled in Driftwood, Texas in the 1870s and his family has been there ever since, instilling in him a great appreciation for the land and its bounty. For Roberts, Salt Lick BBQ is more than just great food, it's a part of the history of this region, this community and his family's heritage.
Jessica Dupuy is a freelance writer who keeps a pulse on food, drink and travel. Her writing credits include work for National Geographic Traveler, Imbibe, Texas Monthly, Texas Highways, Fodor's Travel Publications, and numerous Austin publications. She has also written The Salt Lick Cookbook: A Story of Land, Family and Love on the iconic Texas barbecue restaurant; Uchi: The Cookbook, in conjunction with James Beard Award winning Executive Chef Tyson Cole; and the Jack Allen's Cookbook on the famed Austin farm-to-table Texas home-cooking restaurant. She recently completed her fourth book on Texas Cuisine for Southern Living entitled The United Tastes of Texas. She is a Certified Sommelier through the Court of Master Sommeliers as well as Certified Specialist of Wine and Spirits through the Society of Wine Educators. She is also on the Advisory Board for the Wine and Food Foundation of Texas.
Our Global Kitchen education programs and Tasting Kitchen sponsored by Whole Foods Market.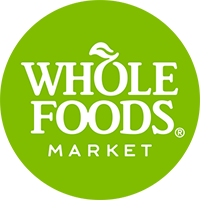 Support for the Bullock Museum's exhibitions and education programs provided by the Texas State History Museum Foundation.