H-E-B Free First Sunday
Programs
December 4, 2022 10:00am - 5:00pm
Celebrate the season with FREE exhibit admission, family activities, and a classic holiday film screening!
Event Details
Join us for a special winter holiday celebration with a multisensory screening in the Texas Spirit Theater and accompanying family-friendly activities from 10:00 a.m. – 2:00 p.m.
Activities:
Then, beginning at 11:00 a.m. and 2:00 p.m., the whole family can enjoy a one-of-a-kind experience in the Museum's Texas Spirit Theater. The Muppet Christmas Carol, a retelling of the Charles Dickens classic, stars Jim Henson's beloved Muppet characters and will feature special effects throughout the screening! Click here for more info and to buy tickets.
Enjoy FREE exhibition admission all day during Free First Sundays, held the first Sunday of every month. Families can explore the Story of Texas through three floors of exhibitions that showcase artifacts from around the state.
About Family Programs
Family programs provide educational and engaging activities for young Texans and their caregivers. Events are designed to bring families together, spark conversations and provide opportunities for growth and development.
Your Support Matters
Help us continue to share the story of Texas through free programs with a tax-deductible donation.
Enjoy discounts, exclusive programs, and free access to exhibitions year-round by becoming a member of the Bullock Museum.
Hilos de Tradición: Dresses of Mexico is made possible in partnership with the Brownsville Historical Association.
Hilos de Tradición: Dresses of Mexico is sponsored by Univision Austin.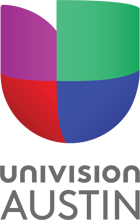 The Bullock Museum, a division of the Texas State Preservation Board, is funded by Museum members, donors, and patrons, the Texas State History Museum Foundation, and the State of Texas.