H-E-B Free First Sunday
Programs
March 1, 2020 12:00pm - 5:00pm
Trailblazers: Get inspired by those who have bravely forged new paths. Engage with visionary community partners and get creative as you consider how you can take risks for the greater good.
Event Details
Enjoy FREE exhibition admission all day during Free First Sundays, held the first Sunday of every month. Families can explore the Story of Texas through three floors of exhibitions that showcase artifacts from around the state.
Join us from 12-3pm for these special activities:
Create a Power Poster to inspire you to always strive for your best.
Stay focused with Creative Action as you learn how a camera works by constructing a prop camera out of recycled materials.
Celebrate the Centennial of the Women's Right to Vote with the Girl Scouts of Central Texas.
Enjoy an easy to make healthy snack from Common Threads.
Join us for a superhero themed Storytime and create a mask to wear as you use your superpowers for good.
Please note: The State of Texas is building a new fully pedestrianized green space between the Bullock Texas State History Museum and the Texas Capitol. The Museum and its parking garage remain open during construction. Surface parking lots and most parking meters will not be available for the duration of the construction project.
H-E-B Free First Sundays Presented by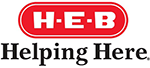 The Bullock Texas State History Museum is a division of the Texas State Preservation Board. Additional support for educational programming provided by the Texas State History Museum Foundation.