H-E-B Free First Sunday
Programs
February 2, 2020 12:00pm - 5:00pm
Deep in the heart of STEM: Dive into the heart of Texas with Girlstart. Explore the connections between history and science, technology, engineering, and math (STEM) through interactive demos and hands-on activities for kids of all ages.
Event Details
Enjoy FREE exhibition admission all day during Free First Sundays, held the first Sunday of every month. Families can explore the Story of Texas through three floors of exhibitions that showcase artifacts from around the state.
Join us from 12-3pm for these special activities:
Explore the Fashion Forward exhibit and make your own LED light-up wearable.
Design a drag racing car as you discover the growth of Texas roadways.
Experiment with wind energy as you measure wind speed and create a pinwheel.
Engineer a device to take rock core samples as you get hands-on in the Texas Oil and Gas exhibit.
Join us for storytime and listen to books about the wind's power to move and change things.
Please note: The State of Texas is building a new fully pedestrianized green space between the Bullock Texas State History Museum and the Texas Capitol. The Museum and its parking garage remain open during construction. Surface parking lots and most parking meters will not be available for the duration of the construction project.
H-E-B Free First Sundays Presented by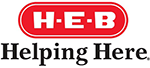 The Bullock Texas State History Museum is a division of the Texas State Preservation Board. Additional support for educational programming provided by the Texas State History Museum Foundation.