WeatherFest blowing into Austin Feb. 1, 2015
Meet local meteorologists, watch 'Twister' and enjoy free kids' activities
JANUARY 23, 2015 (AUSTIN, TX) - Enjoy a day of science and fun for the whole family during WeatherFest 2015 on Sunday, Feb. 1 from 12 to 5 p.m. at the Bullock Texas State History Museum in downtown Austin. During WeatherFest, a partnership between the museum and Time Warner Cable News Austin, admission to the museum is free all day from noon to 5 p.m. and there is no charge for educational activities that take place until 3 p.m. and feature hands-on science experiments by Girlstart, panel discussions, and family-friendly activities. Plus, meet your favorite meteorologist!
WeatherFest is part of the museum's Free First Sunday program, which features free admission for everyone all day. Everyone can explore the Story of Texas through three floors of exhibitions that showcase artifacts from around the state. And, on view now is a special exhibition, "La Belle: The Ship That Changed History," focused on a 300-year-old ship wrecked in a storm off the Texas coast that is now being reassembled in full view of visitors and is accompanied by a family friendly 4D film, "Shipwrecked" (Ages 10+).
Tickets are only $5 for weather-related films such as "Wild Texas Weather" (all audiences: 22 min. and $4 youth tickets available) in the 4D theater, and a special screening of "Twister" (PG-13: 113 min.), starring Bill Paxton and Helen Hunt.
Follow #WeatherFestTX on Twitter for event updates, schedule information, and live tweets from the event, or visit www.TheStoryofTexas.com.
WeatherFest Program Exhibitors
Exhibitors offering hands-on activities, vital information and more:
Time Warner Cable News
KEYE and meteorologist Chikage Windler
Girlstart
KXAN and meteorologist Jim Spencer
Austin Fire Department Swift Water Rescue
National Weather Service
Austin Astronomical Society
Texas Division of Emergency Management
City of Austin Watershed Protection
Texas Floodplain Management Association
CoCoRaHS
Texas Floodplain Management Association
CoCoRaHS
U.S. Geological Survey
Lower Colorado River Authority
SCHEDULED PROGRAMS
Classrooms
12:10 p.m. - 12:50 p.m. (free presentation) - "Spring Forecast, El Nino Update, and Hazards of Texas Weather"
1:30 p.m. - 2:20 p.m. (free presentation) - "Ask-A-Meteorologist Panel Discussion"
Texas Spirit Theater
1 p.m. and 2:30pm ($5 Adults/$4 Youth)
Wild Texas Weather
Feel the wrath of Mother Nature at the Bullock Texas State History Museum's 4D film "Wild Texas Weather." A gale-force, immersive theater presentation, this movie is packed so tight with energy, audiences will be blown away. (All Audiences: 22 min.)
IMAX® Theatre
2:30 p.m. ($5 all tickets)
Twister
Bill (Bill Paxton) and Jo (Helen Hunt) Harding, advanced storm chasers on the brink of divorce, must join together to create an advanced weather alert system by putting themselves in the cross-hairs of extremely violent tornadoes in "Twister." (PG-13: 113 min.)
Downloads
---
The Bullock Texas State History Museum in downtown Austin includes three floors of exhibitions, an IMAX® theater, a special-effects theater, café, and Museum Store. The Museum collaborates with more than 700 museums, libraries, archives and individuals to display original historical artifacts and produce exhibitions that illuminate and celebrate Texas history and culture. Named for the state's 38th Lieutenant Governor, Bob Bullock, the iconic building is at 1800 N. Congress Avenue. For more, visit TheStoryofTexas.com or call (512) 936-8746.
Media Contact
General Inquiries
Email
512-463-6485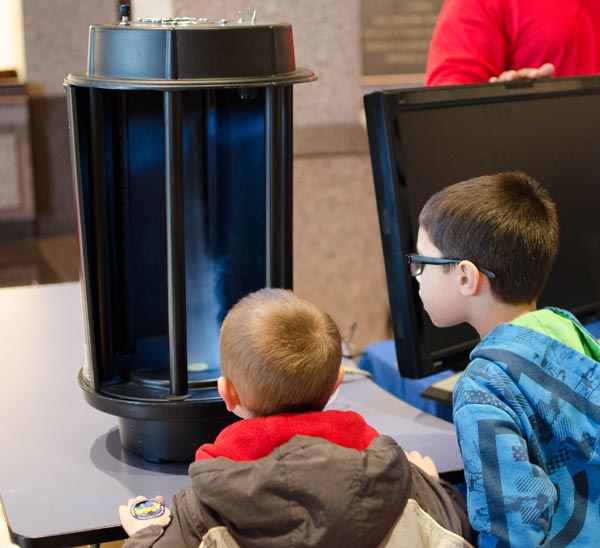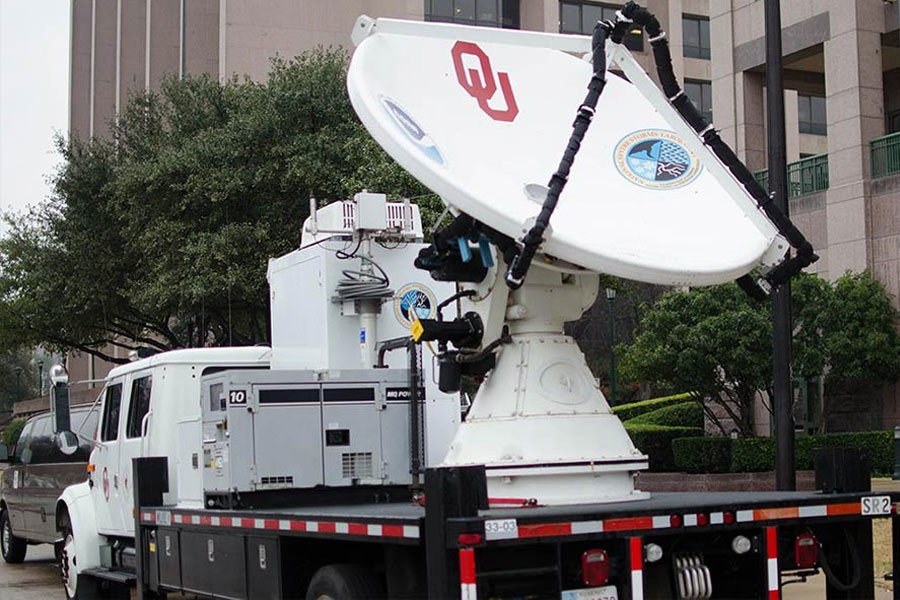 This press release is part of the WeatherFest 2015 Media Kit
Enjoy a day of science and fun for the whole family during WeatherFest at the Bullock Texas State History Museum in downtown Austin. WeatherFest is a partnership between the Museum and Time Warner Cable News Austin that includes free admission to the Museum and fun activities for children, such as hands-on science experiments, panel discussions, and family friendly art projects. Plus, meet your favorite meteorologist! View Media Kit