Free First Sunday: Our Global Kitchen
Free Exhibit Admission All Day, 12 to 5 p.m., Free Family Programs, 12 to 3 p.m.
March 29, 2016 (AUSTIN, TX) — Enjoy free exhibition admission all day April 3 during H-E-B Free First Sundays at the Bullock Texas State History Museum in downtown Austin. Families can explore the Story of Texas through three floors of galleries that showcase artifacts from around the state. Special family programs from 12 to 3 p.m. combine art creation, exploration stations, and gallery activities.
At April's H-E-B Free First Sunday, explore Our Global Kitchen: Food, Nature, and Culture and discover how and why food has shaped cultures around the world and how getting that food from farm to table affects the planet.
Visit the Whole Foods Market Tasting Kitchen and meet the team behind Bee Sweet Lemonade, a company founded by a bee-loving Austin native. Listen to a fun and imaginative story about trying new foods. Sculpt foods from around the world with Smudge Studios. Make your own recipe card and decorate it with handmade natural dye. Discover food-producing native plants with staff from the Lady Bird Johnson Wildflower Center. Find more information at TheStoryofTexas.com.
H-E-B Free First Sundays is presented by H-E-B. Our Global Kitchen: Food, Nature, Culture education programs and tasting kitchen sponsored by Whole Foods Market. Support for the Bullock Museum's exhibitions and education programs provided by the Texas State History Museum Foundation. The exhibition is organized by the American Museum of Natural History in New York. This project was made possible in part by the Institute of Museum and Library Services [MA-10-15-0289-15].
Downloads
---
The Bullock Texas State History Museum in downtown Austin includes three floors of exhibitions, an IMAX® theater, a special-effects theater, café, and Museum Store. The Museum collaborates with more than 700 museums, libraries, archives and individuals to display original historical artifacts and produce exhibitions that illuminate and celebrate Texas history and culture. Named for the state's 38th Lieutenant Governor, Bob Bullock, the iconic building is at 1800 N. Congress Avenue. For more, visit TheStoryofTexas.com or call (512) 936-8746.
Media Contact
General Inquiries
Email
512-463-6485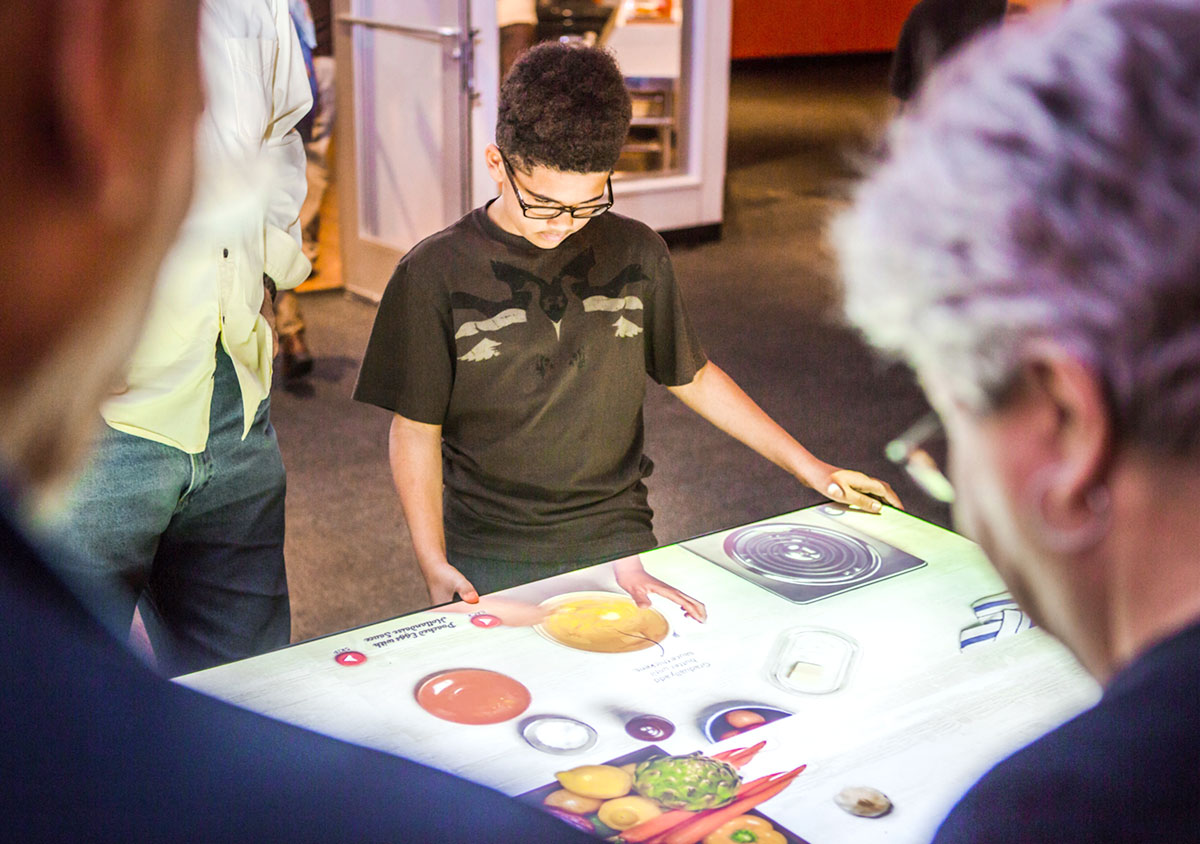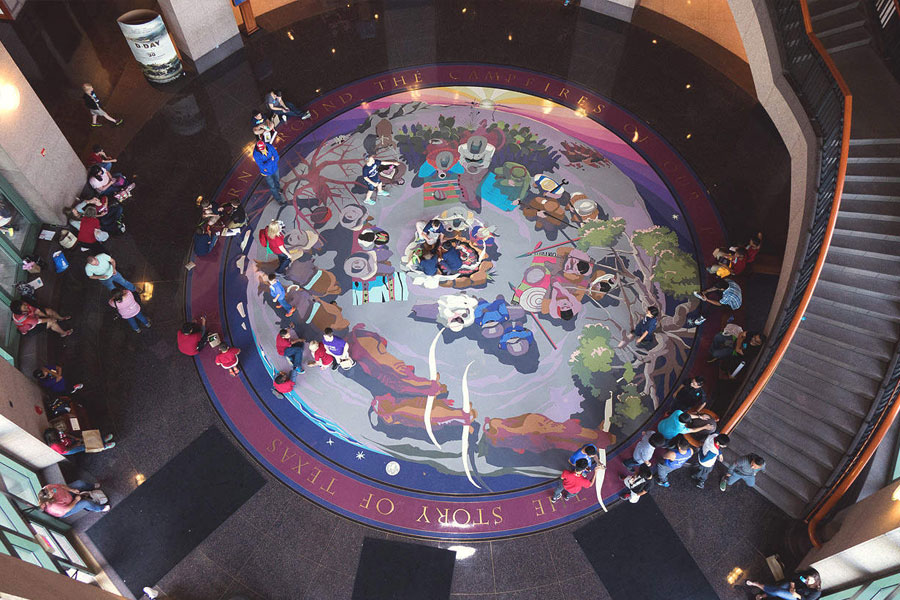 This press release is part of the The Bullock Texas State History Museum Media Kit
The Bullock Texas State History Museum is the state's official history museum and features three floors of Texas History Galleries with artifacts that span more than 13,000 years, as well as an IMAX® Theatre, a special-effects theater, convenient on-site parking, a café and Museum Store. Located in Austin, the Museum welcomes 450,000 visitors each year. Since 2001, more than 7 million visitors have been immersed in the stories of Texas, connecting historical relevance to a contemporary world. The Museum collaborates with more than 700 museums, libraries, archives and individuals to display original historical artifacts and host exhibitions that illuminate and celebrate Texas history and culture. View Media Kit