World Refugee Day 2017
The Austin Celebration of the Annual United Nations World Refugee Day
Whether their journey is 1,000 miles or 10,000, refugees all have a unique and individual story to tell. Each year in June, the Bullock Museum hosts the Austin celebration of World Refugee Day, a festive family event that features educational activities, food, and entertainment. Welcome America's newest citizens as refugees from around the world receive American citizenship during an official naturalization ceremony.
The United Nations established World Refugee Day to recognize the courage, resilience, and strength of refugee families and individuals who have fled their home countries because of conflict and persecution. Sponsored by the Bullock Museum, Interfaith Action of Central Texas, and member organizations of the Austin Refugee Roundtable, World Refugee Day highlights the plight of those fleeing their home country due to religious or political persecution. More than 1,000 refugees from nearly 30 countries come to Austin each year to start a new life.
The Austin World Refugee Day celebration is free and open to the public.
Media Contact
General Inquiries
Email
512-463-5424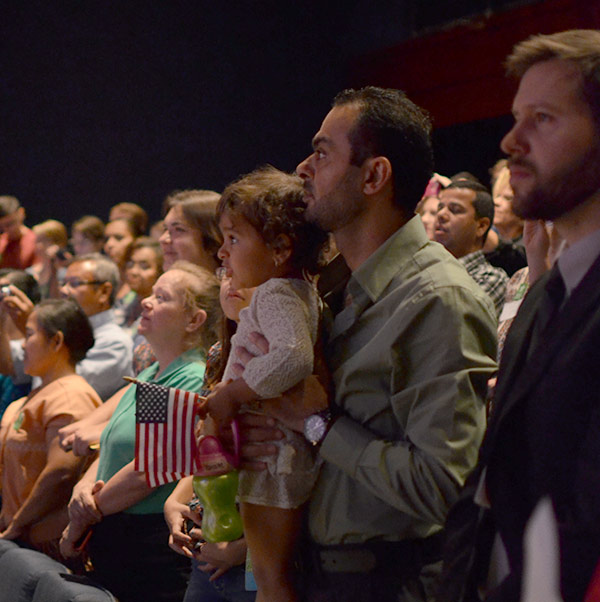 Press Releases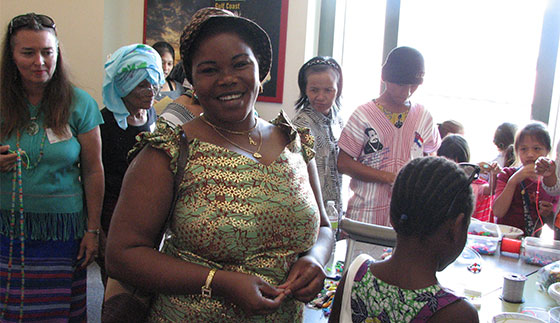 Celebrate World Refugee Day in Austin at the Bullock
June 01, 2017 (Austin, Texas) -- Whether their journey is 1,000 miles or 10,000, refugees all have a unique and individual story to tell. Join us Saturday, June 17, as refugees from several different countries reach the pinnacle of their journey to receive American citizenship. The Austin celebration of the International World Refugee Day across will be held at the Bullock Texas State History Museum from 11 a.m. to 3 p.m. with an official naturalization ceremony and children's activities that will focus on learning about the journey of a refugee. View Press Release