American Flags
Exhibition on view 09/30/2016 - 01/16/2017
American Flags, a new exhibition curated by the Bullock Museum with nationally known flag expert and collector Dr. Peter Keim, opens in Austin on Sept. 30, 2016 and examines the transformation of the American flag and its many variations of stars and stripes.
Based on one of the preeminent collections in the world assembled over more than 30 years, this inspiring exhibition features more than 25 historic flags including a 13-star version, original works of art, and related artifacts that explores the iconic history and context of our flag.
Featured in this exhibition are artifacts that explore the personal relationship Americans have with the flag and chronicle it's evolution since its adoption in 1777. Discover flags dating to the War of 1812, ensigns used during the Civil War and Battle of Bull Run, and a 35-star pennant flown by the Buffalo Soldiers. Additional artifacts range from original works of art, such as Andy Warhol's Moonwalk and Jasper Johns' lithograph of White Flag, to rare archival objects, such as the 1852 first edition of The History of the National Flag of the United States of America by Schuyler Hamilton—the first book dedicated to the history of the stars and stripes.
Media Contact
General Inquiries
Email
512-463-6485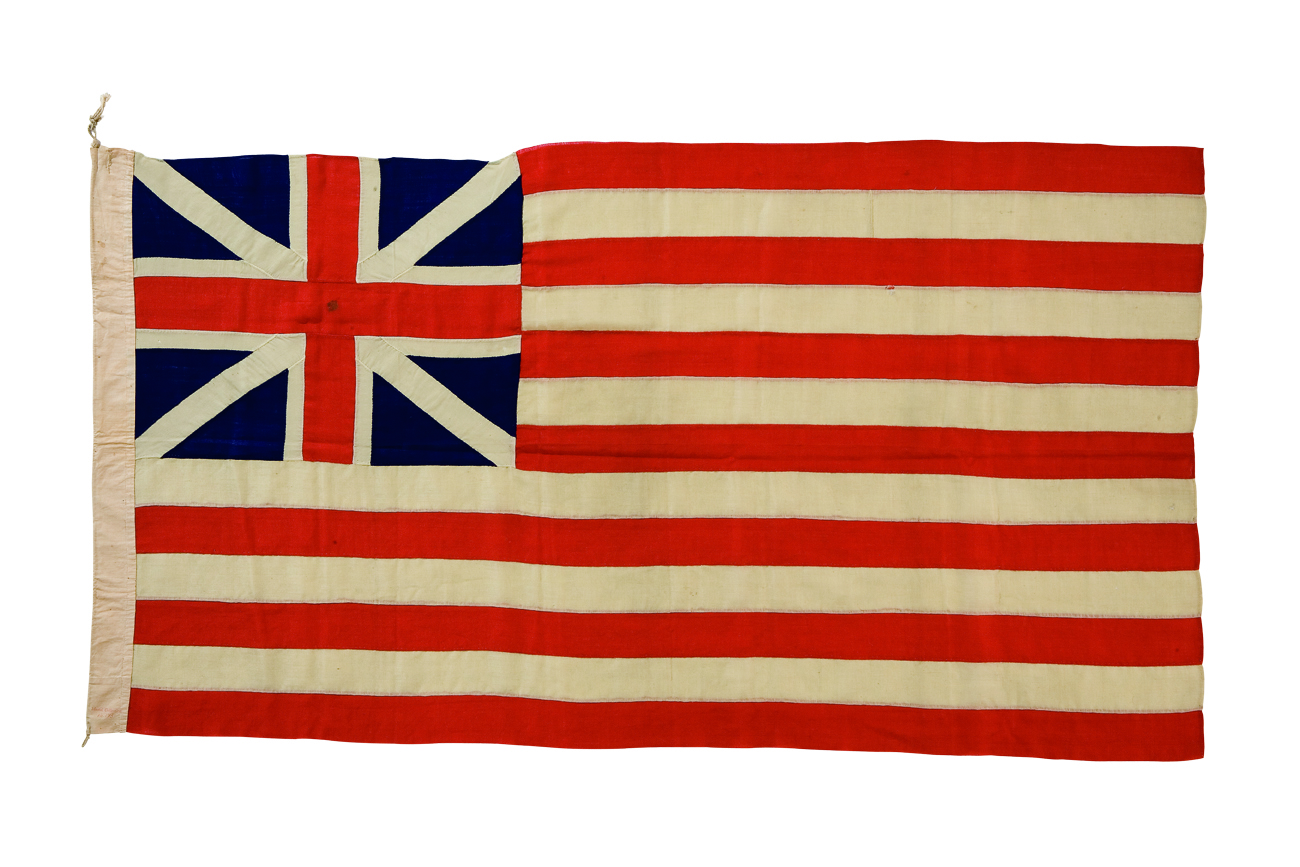 Press Releases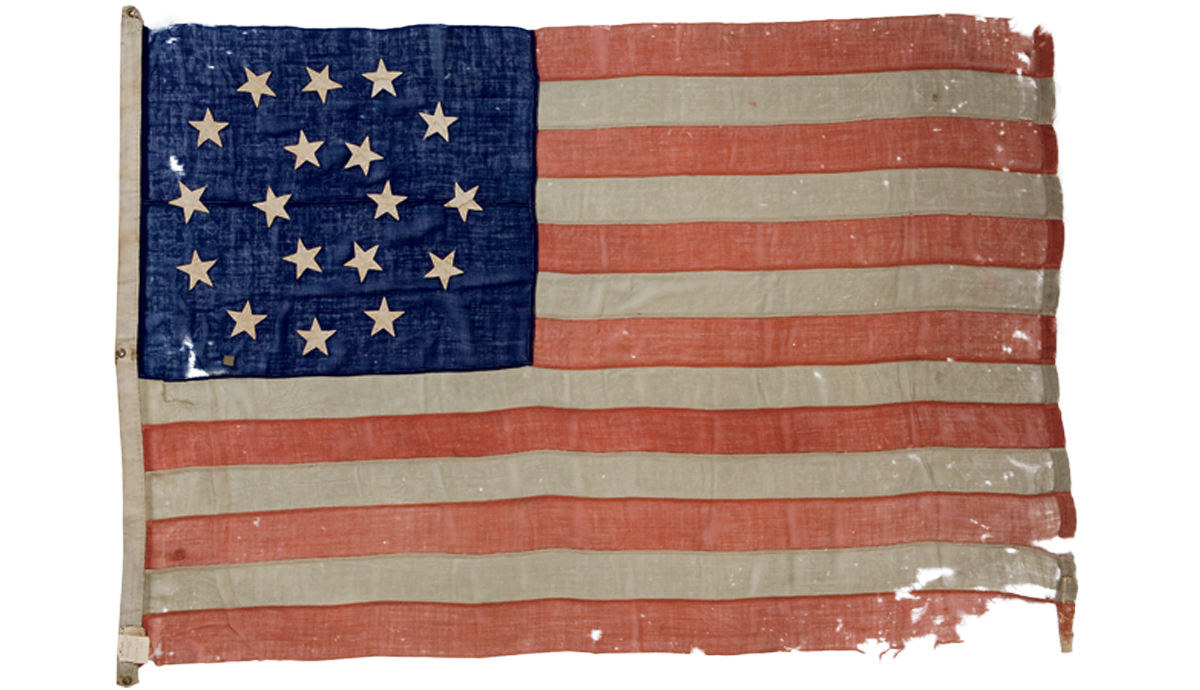 Explore iconic history of the American flag
September 30, 2016 (Austin, Texas) -- American Flags, a new exhibition curated by the Bullock Museum with nationally known flag expert and collector Dr. Peter Keim, opens in Austin on Sept. 30, 2016 and examines the transformation of the American flag and its many variations of stars and stripes. Based on one of the preeminent collections in the world assembled over more than 30 years, this inspiring exhibition features more than 25 historic flags including a 13-star version, original works of art, and related artifacts that explores the iconic history and context of our flag. View Press Release